RIDESHARE AND DELIVERY DRIVERS DEMAND FAIRNESS AND DO NOT WANT TO BE DISCRIMINATED AGAINST AND PUNISHED FOR SUPPOSEDLY BEING INDEPENDENT CONTRACTORS !
44
people have signed this petition.
Add your name now!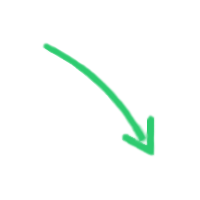 44

people

have signed.

Add your voice!
Maxine K.
signed just now
Adam B.
signed just now
DELIVERY DRIVERS AND RIDE SHARE DRIVERS all across the United States have been experiencing DISCRIMINATION from the App Companies like DOORDASH, UBER, UBER EATS, INSTACART, ect. The way the DRIVERS are being discriminated is that the Programming of the Driver Apps has certain protocols and certain parameters set within these APPS to FAVOR certain Drivers in having to be FORCED to take LOW TIP or NO TIP orders in a hope that they will "Get a Good One" down the road, like a rabbit chasing a carrot stick.
DOORDASH especially Created a program called TOP DASHER in which the driver is suppose to maintain at least a 70% Rating or Higher in order to be able to see or receive an offer first before any other driver does with exceptions, If a higher tier driver has say a 71% rating, then theoretically the driver with the higher percentage rating would be offered the delivery first, and has a chance to accept or decline the offer, Its set up like a reverse PYRYAMID SCHEME - PONZI SCHEME
The problem with that type of program is that it creates Favortism for certain drivers and allows certain perks for some drivers and NOT others. The same with for example UBER's colored tiered system, with Uber Blue,Gold Platnum, and Diamond which has the same type of system designed to try to FORCE the driver into taking long distance, or Low Tip and No TIP RIDES with passengers often having the driver to expend alot of Gas Mileage and very little money to show for it. Most of the time the drivers are not recieving TIPS that are many times been stolen by UBER or DOORDASH by the ALGORITYM being Programmed to do so.
Many of us in Rideshare and Delivery Apps working as "Independenant Contractors have experienced one or many more of these shameful unethical practices. If this is not illegal in the Labor Laws now, a NEW LAW NEEDS TO BE CREATED so that working for the apps companies will be FAIR FOR ALL. We are asking that the TOP DASHER and UBER's ABUSIVE programs will END! - These companies are STEALING TIPS from Drivers through not providing us with TRIP information, TIP information, and in most cases HIDES the Fare or Delivery Information from us making it impossible to make a Prudent Decision as to whether it is profitable for the driver to take that Rideshare, Or take that Food Delivery Order.
We are asking the Court in Local municipalities, Statewide, and Federally if possible to ENACT LAWS PROTECTING DELIVERY DRIVERS, AND RIDESHARE DRIVERS FROM THEFT FROM THESE COMPANIES. We also ask for our basepay to be INCREASED to 80% of what the delivery charge for the customer is whether it be UBER RIDESHARE, or DOORDASH, GRUBHUB, and UBER EATS Platforms, as well as all the other apps, Like Walmart Spark, SHIPT, DELIVER THAT CATERING, EZ CATER..and any app companies that perform similar practices on their INDEPENDENT CONTRACTORS.
We are asking for LAWS to be ENFORCED to make sure THEFT is NOT happening, Fairness is being given to ALL DRIVERS, so we can all be on a EVEN LEVEL PLAYING FIELD which is WORK for all of us.. Below is the signatures of every person that wants this to happen, We want change NOW! We demand it!
Thank You! To all that signed this petition, We need to get the ball rolling!
9/28/2022