Ride-Safe Skateparks
418
people have signed this petition.
Add your name now!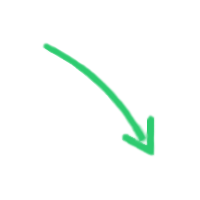 418

people

have signed.

Add your voice!
Maxine K.
signed just now
Adam B.
signed just now
Update 25 Oct 2015 at bottom
This for the safety of all parties, and to maintain a harmonious environment in promoting a healthy activity.
The trend of rollerblade/scooter rental (sewa blade/skuter) to public users for recreational purposes is rising and these establishments have started operating at skateparks, thus putting their customers, action sports athletes & the public at risk.
Skateparks are build with specifications catered for action sports. For most of the athletes, these are their training facilities. Familiar with the condition, these athletes are aware of the risks and dangers of riding/skating in these specially designed skateparks.
The public users who rents rollerblade/scooter are not fully aware of these risks. Given that most of them are not advanced users, these people are putting themselves in great risk when using the equipment in the skatepark. There are many ways these people may get injured; it can be from a simple fall or worse, getting into a crash with action sports athletes who are common users of the area.
Areas of concern are:
1. Putting action sports athletes at risk of injury while training.
2. Putting the users & public at risk of injury due to lack of familiarization & understanding of skatepark ethics.
3. Limiting training access to the action sport athletes when the skatepark is packed with these public users. Thus, deterring the improvement process for these athletes and affecting their performance at competitions.
4. Municipals denying these rental establishments to operate their business at public areas, where it is much more controlled & safer. Public areas are also good to promote the sport and also these businesses.
5. Risks of theft & vandalism to the skatepark and its facilities
6. The responsibility of these rental establishments to educate their customers/users/public about the risks of using the equipment and familiarization to the activity
This is a petition to warrant
1. Safer skatepark for action sports athletes
2. To work on a compromise to dedicate time & space for the recreational rollerblade/scooter rental establishments & their customers to do their activities at public area.
3. To promote safety for all users
4. To promote responsibility for the stakeholders in this matter; licensed operator, proper coaches, basic familiarization, safety advise & protection
5. To maintain a harmonious environment when put the right people at the right place, thus reducing the risk of conflict
6. For everyone to have fun, at the right place
Update: 17 OCT 2015

Perbadanan Putrajaya is working on having a dedicated site ready for these rental activities.
Shah Alam Skatepark Management are talking to the rental operators about operating at another space in the extreme park compound.
Rollersport Association are developing a safety awareness program and also licensing/certifying rental operators
Update: 25 OCT 2015

Rental activities in Putrajaya have some how been moved, we heard it will be at Precint 6. Appreciate the execution of this action for the safety of all users.
Shah Alam Skatepark - Conflicts between users have started to spark and things are getting heated. Some of the videos have already gone viral, especially the case where a girl has been injured quite seriously and her father went around finding the person responsible for the accident.
Again, this is petition is meant for the greater good. Safety is the no.1 concern. No harm/offense to the blade rental operators as they are promoting a healthy sport to the public.