Richmond Hill needs to remove this barrier to Small Business
197
people have signed this petition.
Add your name now!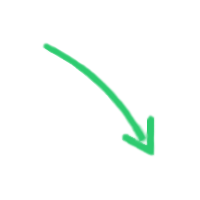 197

people

have signed.

Add your voice!
Maxine K.
signed just now
Adam B.
signed just now
The Town of Richmond Hill prohibits owners of small and home-based businesses from parking their commercial vehicles in their driveways.
This is prejudicial and obstructionist to small businesses.
Our town has made a big push about being a place to set up and grow your business.
And why wouldn't it? Small businesses have taken over from large corporations as the sector responsible for the most employment and job creation; and small businesses account for a quarter of the Gross Domestic Product in Ontario (Source: Industry Canada).
I am a Housecall Veterinarian, and I invested in a decommissioned ambulance to move forward my level of care and grow my business. It fits comfortably in my driveway on my property. Now I am facing a bylaw complaint.
I feel that the commercial vehicle by-law is a remnant of a bygone era. It used to be that a commercial vehicle would be associated only with a big corporations.
Well, now we have small businesses responsible for 69.7% of employment, and 77.7% of new job creation (Source: industry Canada). Many of these will be entrepreneurial; they may be based out of leased office space, or out of the home like my business. They are not in possession of property where a vehicle can be kept. So why should they be prohibited from having vehicles that could aid the growth of their business?
Are we so offended by the presence of tools of business in our neighbourhoods? I can not imagine getting upset by a delivery van, tow truck, ambulance, or truck with a commercial box in my neighbour's driveway.
And to top it off, the by-law process is complaint-driven – if no one complains, no one cares. This makes the bylaw inequitable and a tool of malice.
I would propose that bylaw 100-10 section 1(c), describing commercial vehicles not allowed in residential areas, be amended:
To determine a maximum wheel-base allowed based on the length of the driveway in question
To alleviate concerns about a vehicle crowding a neighbour's property (such as in a shared townhouse driveway) by specifying a minimum clearance from a shared property line.
I would like to see this by-law reviewed and updated to reflect the modern business climate.
Let's move business in Richmond Hill forward!