Richard Weinecke, Give Isis back to her Family NOW !
170
people have signed this petition.
Add your name now!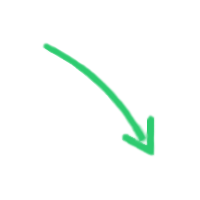 170

people

have signed.

Add your voice!
Maxine K.
signed just now
Adam B.
signed just now
<?xml:namespace prefix = o ns = "urn:schemas-microsoft-com:office:office" />
We the signers of this petition Demand that Richard Weinecke return Isis Bacon to her rightful blood relatives, and to the person designated to care for her in the event of her mothers absence.
On August 15th, 2011,  Julie Bacon died.  She left 3 children Isis Bacon, a 4 year old little girl.   Diana aged 21, and Orion aged 2.  Julie and Dorian were friends since fifth grade. They had an agreement that if anything happened to Julie,  Dorian who  is the childrens godmother  would get the children.
The night Julie passed Orion aged 2 went with his father who was Julie's boyfriend of several years.   Diana was left to care for Isis.  .  Richard Weinecke appeared on the scene as a confidant and friend and offered to take Isis , to help Diana out. While Diana was at her lowest point,  her Mom had past, she lost her job, and lost her place to live. Diana had NOTHING. Richard and Habiba Weineke took food stamps, and  money (donated by friends for Julies's funeral) for Isis's care.  Rich gave Diana a sence of security, that he would watch Isis until she got on her feet, or until Dorian got there. That was the last time Diana or any other member of her family had open access to her.
 Habiba, Riche's wife was hostile because she suspected her husband of an affair with Julie and adamantly verbalized to anyone who would listen that she did not want the child in her home. She locked 4 year old Isis in a car as puniushment for playing with her cat. . Someone called the police. Isis ended up in the custody of the state- CPS.  No one was arrested.  The judge knew Rich and gave him temporary custody of Isis,  and issued an order of protection against Habiba.  She was not to be left alone with Isis. The judge knew they all live in the same house. Rich told the court that Isis had no one and lied to Diana by telling her the judge said she wasn't allowed in the courtroom. Dorian arrived from North Carolina two days later at the 2nd court date and the judge said Isis could not leave the state without Dorian having a thorough background check and home inspection.
Dorian was concerned because neither she or anyone else knew who this Rich was.  After further investigations,  Dorian learned that Richard Weineke knew Julie as a client from 'Skin Games" where she worked as a Dancer. He was her most consistent "client".
 December 23,2011 Richard called CPS and stated that he was scared for Isis because she was in a house with a hostile person who was going through outpatient rehab. Isis remained in the home.   Friday January 13 Richard told the judge he want Isis to go with Dorian. Tuesday January 17 (habiba failed her drug test) Richard weineke found out he could get a check for Isis and filed a petition to keep her.  Diana and Dorian Have been fighting for Isis ever since.
On February 6th during a visit with Dorian Isis stated that she did not want to return to the Weineke's because  she was being beat, Dorian reported this to CPS 3 times and finally had to call the state still Nothing was done, Isis remains in the home.
March 26th on Dorian's next visit Isis has a 3 inch scar on her back. She refused to return Isis to Richard and was advised by her lawyer to bring Isis to court to show the scar. Isis told Dorian and Diana that  Richard told to her to say she fell off the bike. Isis had a "female" infection. Richard said he would take her to the doctor. CPS believed Rich's explanation and returned her back to Richard Weineke.
May 1st Habiba sends Diana a text stating she just confirmed that her husband had been having an affair with Julie' Isis mother. A violent argument occurred in front of Isis. CPS was called out of safety to Isis.  They did nothing. Isis remains in  the house.  We learn that Isis is not allowed to talk about her mother or keep pictures of her.
  Richard has compelled his daughter to lie to any one he needs her to lie to. He has exposed his wife to arrest by violating the order of protection, several times,  and by leaving Isis alone with Habiba.  Habiba  consistently fails drug tests, and has not attended outpatient rehab.  Richard has custody of a daughter from his first wife.  Atfer Richard found there was a dialogu between us, we have heard from her no longer.  Since Rich found this out, there has been absolutely no communication from her what so ever.
 Richard Weinecke has NO rights to Isis,  He stoled her.  He is not her father, They share no blood .  We have to keep telling Isis CPS workers, and daycare to stop referring to him as "Daddy".  He is just the client Isis mother knew from the strip club. He offered to baby sit and decided to keep her. How can this happen?
 What Richard Weinecke has done is tantamount to condoned kidnapping.  Every time there is a court date, Richard finds some way to get around it, and walk away with Isis. Isis has never had her day in court.  She only cries relentlessly when she has to leave her sister.  Or tries desperately to hear on the phone,  because Rich only allows speaker-phone conversations. 
Isis mentions that her skin is white, and Uncle Rich said the people she is going to live with are black.   Isis said Uncle Rich told her that she does not  belong with black people.  Richard knows that Isis's brother and sister are half black and Hispanic.
There is irrefutable, documented proof of all that is written above.  We have Richard Weinecke,  a confirmed convicted felon for a violent crime, who virtually stoled a four year old little girl.  We have his wife Habiba, known dependant, substance abuser, not properly participating with the terms of her rehab.  We have Dorian, who has had her family, the kids, their schools, places of residence, and anything else CPS has requested investigated thoroughly. To this date, there are no negative reports for her.
We cannot say why Richard Weinecke wants Isis.  We can only say that he has no rights what so ever to her.  We can say that what he has been allowed to do is wrong and evil.  If he succeeds, we all better watch who we have babysitting for our children in case they decide to keep the child.
What is precipitated this petition and other actions set to follow is we had a scheduled court date for the 23rd where Isis's law guardian would at least be able to show her voice to the courts.  Rich's Lawyer cancelled the date because he's going out of town. No other trial date was given.  Isis is again in limbo.  
 We demand that Richard Weinecke return Isis to the blood relatives that she knows and loves, and who love her.  That he not be allowed to manipulate family members, the CPS and the court system at his will.  That he not be allowed to drag these two girls through a continued hell by not allowing them to mend their grief together,  and lastly that he not be allowed to tarnish the innocent mind of a 4 year old little girl any further.  We demand that he give her back to her older sister and family to fully grieve the death of their Mother and loved one.
Signed.
Sponsor
Carol L. Hamilton
Links