RHUL MSc Clin Psych Complaint
38
people have signed this petition.
Add your name now!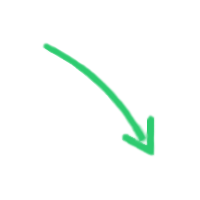 38

people

have signed.

Add your voice!
Maxine K.
signed just now
Adam B.
signed just now
A group of us have put together a letter of complaint to express our disappointment with the course. We're proposing to either give it directly to Gary Lewis, or to raise it at the Student-Staff Committee meeting after reading week. Rather than submitting the letter and it only reflecting the views of a few of us, we hoped that we would be able to get the support from everyone else, so that the letter has more weight behind it.
The letter is outlined below, please feel free to suggest anything else that you would like included, or anything you think needs changing :)
"As a cohort we wish to make a complaint about the MSc Clinical Psychology course, as we feel that the course has failed to live up to expectations that were set during the application process, and has not suitably prepared us for the Clinical Doctorate, and thus has let us down. Our grievances are listed below.
Firstly, as the course was open to those from all undergraduate discipline backgrounds, for the majority of us who have studied Psychology at undergraduate level the course has almost entirely consisted of repeating content that we learnt in our undergraduate courses. Furthermore, the course has not expanded upon these areas, or gone into any greater depth, and therefore we are left feeling demotivated to attend lectures, because we are not learning anything new. We understand that opening the course up to all applicants, and not just those from a Psychology background, makes the course more inclusive; however, we are of the opinion that by Masters level, and on a Psychology course of a specific discipline, an understanding of Psychology should be necessary to enable all students to benefit from the course as much as possible. The case of repeating lecture content is particularly salient for those of us who studied undergraduate Psychology and Royal Holloway, as there have been multiple instances where the lecture slides for the Masters course have been identical to those we had at undergraduate level.
Furthermore, we are left questioning the relevance of some of the modules to Clinical Psychology. In particular, Adjustment and Well-being, and the Cognitive, Social, and Neuroscientific Approaches to Forensic Investigation. While there are some links between the Adjustment and Well-being lectures and Clinical Psychology, much of the content seems to be aimed towards the Social Psychology students, and very often Clinical Psychology is not mentioned in the lectures. While the forensics course is interesting, the lectures barely ever relate to Clinical Psychology, and so do not bear much relevance for our course.
In addition to this, there is a lack of scientific backing to a lot of our lectures, particularly in the Clinical Skills module. Going through a Psychology undergraduate degree, we have always been taught to support any claims with empirical evidence, and this is being expected of us in the Clinical Skills coursework, however we do not have an empirical basis to our lecture notes, and therefore we lack a base on which to build our essay.
Moreover, the statistics course has been one that has particularly been of issue to us. In the lectures, lecturers tended to focus on the basic concepts for each statistical test, and then gloss over the more complex concepts, leading to a lot of confusion. In addition, the way the module was structured did not seem to work very well. We were expected to complete the quizzes in the week between the lecture and the lab class, however the lectures did not touch upon how to run statistical tests in SPSS, nor how to interpret and write up the results. Therefore, we were not able to fully benefit from the quizzes as we had to use them as a way to teach ourselves how to analyse the data, rather than as a way to consolidate our knowledge. The lack of coverage on how to run and analyse the statistical tests in the lectures has also meant that we have not been taught how to interpret the results of analyses that produce varying results from the data set used in lab classes.
We believe that were we to have more contact hours per week, it would be possible to cover the pre-existing knowledge that we have in more depth, and to explore new topics that build on our undergraduate knowledge. Having an average of six hours of contact time a week does not seem sufficient to expand our knowledge base, to guide us in developing skills, both of which would aid our preparation for the doctorate, and working in a clinical setting. Further to this, we have not had the opportunity to interact with Clinical Psychologists during lectures, or other scheduled talks. Other universities which run a Masters programme in Clinical Psychology offer this opportunity regularly. As a result, we believe that we have missed out on a vital opportunity to hear about the experiences of trained professionals with regards to not only their experiences of working in a clinical setting, but also their experiences of the training process. A number of the lecturers that have taught on the course either do not have experience working in a clinical setting, or have not gone through the training process that is necessary to qualify as a Clinical Psychologist in the UK, and therefore we have not had the contact with staff who would be able to provide us with information to support our career development.
Many of us that have taken the placement module have been left with little guidance on finding a placement, or what constitutes an "acceptable placement". While we were aware that we would have to source our own placements, there was an expectation that we would be provided with more guidance than we were for how to find a placement; and also, as many of the lecturers on the course work in the Clinical Psychology department, there was an expectation that the university would have connections that we would be able to utilise in order to find suitable placements. There was not an expectation that the department would have pre-arranged placements on behalf of us, but the MSc Clinical Psychology programmes at other universities have provided their students with more support and guidance. For example, King's College have the same policy that the students are responsible for finding their own placements, however they had links with many institutions and organisations that they allowed their students access to in order to aid them in finding a placement.
Another issue which has affected many people on the course is that their dissertation supervisor does not specialise in any topics related to Clinical Psychology, and therefore their research is unrelated to the course, and more generally to Clinical Psychology. As the dissertation contributes such a large amount to our overall marks, and is regularly discussed in future academic and job interviews, it seems unfair that not everyone has been given the opportunity to research an area of Clinical Psychology.
There appears to be a university-wide issue with PGT courses, in that the undergraduate and PGR courses are given priority. We have experienced this more generally through not being able to access the postgraduate room in the library, and being given seminar rooms which can be used for studying instead. More specifically to this course, we have experienced it through receiving marks for our coursework back late, and outside of the college's time frame. While we appreciate that our Clinical Assessment and Treatment Approaches coursework was marked over the Christmas break, those of us who studied our undergraduate degree at Royal Holloway have had essays due in the week after term one finished in the past, and still received them back within the allotted four-week period, and so we struggle to understand why it took five weeks for us to receive our marks this year.
While we know that bringing these problems to your attention will not benefit us in any way, we hope that raising them will enable changes to be made to the course for the next cohort, so that they are not left with a feeling of disappointment and amotivation, especially considering the steep increase in course fees for those starting the course this September."