Rhode Island residents, protect your Second Amendment rights!
19
people have signed this petition.
Add your name now!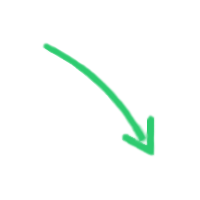 19

people

have signed.

Add your voice!
Maxine K.
signed just now
Adam B.
signed just now
The Declaration of Independence was drafted and ratified so the colonists of what would become the United States, had a formal way of telling the British government they would not stand for their tyrannical ways any longer. This petition will allow the citizens of Rhode Island to be able to communicate the same message to their state senators and representatives who wish to infringe on their Constitutional 2nd Amendment rights with Rhode Island Bills 2318, 7583, 7585, 7587, and 7310.
The 2nd Amendment to the Constitution of The United States provides the citizens of this country with the right to bear arms inside and outside of their homes. It was included in the Constitution because the British government tried to prevent the colonists from possessing and carrying a gun, and the colonists wanted to prevent that from occurring in their newly founded nation. The premise behind this was due to the government's fear of the colonists being armed, and forming a revolt against them. They were right to harbor these fears, because that is exactly how this great country was founded.
The aforementioned RI Bills will remove each RI-located United States citizens' right to own certain rifles and handguns, limit the amount of ammunition they can carry in rifles and handguns, further restrict their already heavily regulated right to carry a handgun outside their home, add an additional tax on the purchase of firearms and ammunition, and restrict persons convicted of a domestic dispute from owning a firearm (Misdemeanors would now qualify, where it's only currently felonies). The state senators and representatives drafting and supporting these bills have said that these measures will help make the state safer, often manipulating public opinion to serve their needs by referring to the recent emotional tragedies in CT, CO, and FL. What the senators and representatives fail to realize is that laws only impact law abiding citizens, because it's only those citizens who follow the laws. The citizens who caused those tragedies were not law abiding citizens, and no laws, no matter how strict, would have prevented those events from occurring.
These newly proposed RI Bills will impact the law abiding citizens of RI by taxing them, make them give up their guns, restrict the amount of ammunition they can have in their guns, and severely limit their ability to own a gun or carry one outside their home. The laws will NOT impact the non-law abiding citizens at all, because they don't follow laws anyway. What this means is that the law abiding citizens will have their rights impacted, yet our state will still be in the same state of security as it is today, even if these bills are passed. The non-law abiding citizens will still own the guns mentioned in the bills, still own the magazines, still carry guns on them without a license to do so, and not pay taxes as their guns most likely have been bought illegally anyway. We all know this logic to be true, so I ask, how will these laws make the citizens of Rhode Island ANY safer than it is today? Answer: They won't.
By signing your name to this petition, you are delivering the same message to your state senators and representatives that the colonists delivered to the tyrannical British government: We won't stand for this tyranny any longer! Let's have our voices be heard by the people we elect to represent our voices in politics.