Rezoning Petition for 7425 Buffaloe Rd Case Z-58-20
181
people have signed this petition.
Add your name now!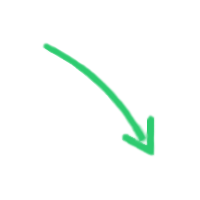 181

people

have signed.

Add your voice!
Maxine K.
signed just now
Adam B.
signed just now
UPDATE (8/10/21)
Against our pleas, the Zoning Commission decided to approve the rezoning for this area. Our last effort to stop this development will be at the City Council Meeting on Sept 7th, 2021 at 7:00pm. This is an in-person meeting and requires signing up to speak. Please share this with neighbors! For those that feel uncomfortable in person, please share your thoughts on the matter in the comment section and it will be shared with the Council.
Here is more information about how to sign up to speak:
https://raleighnc.gov/public-hearings-city-council


Below is the link for the most recent zoning application:
https://docs.google.com/document/d/1_-UlJctQMhfMHU...
These developments are continually being thrown up with a "hope" that infrastructure (roads/bridges) will catch up. But remember that can take YEARS to complete, meanwhile traffic is awful and property values plummet. Please share with anyone and everyone you can. Thank you!

Previous Post:
After the recent second meeting with the developer of 7425 Buffaloe Rd, many homeowners are concerned about how this new development will impact our community in negative ways. Listed below are some of the main points that could cause concern:
-The community will be all rentals and will include apartments, townhomes, and cottages. The developer said he was looking to have a higher end price point but that can change as the market fluctuates.
-A light will be added between the Buffaloe Rd/540 bridge and Buffaloe/Forestville Light. NO widening of the bridge is being discussed. The Traffic Impact Survey being used to make these suggestions was conducted during the pandemic. We have no idea what traffic will look like as we get back to normal.
-There will be 30ft and 50ft buffers between this new development and existing homes. This does not feel sufficient considering how many units are being added.
-Waste water runoff. Many in Landover near the townhome side already experience water issues during particularly raining times. Waste water follows gravity and could negatively impact those that are lower lying than the development.
Please Review the Meeting recording and notes for further notes:
https://drive.google.com/drive/folders/1M---ph6LUkEsndVt2qOvJ_JZ6wrQYEkh?usp=sharing

This does not just affect just Landover Residents and those on William and Mary. This will impact the entire area with regards to traffic, runoff, and nuisance.
We understand that Raleigh is developing at a quick pace and with that know that we will not be able to stop development of this area. That being said, we do request the following:
-The development is rezoned to restrict apartments and is for Owner Occupied Residents only. This can include townhomes and single family dwellings.
-We request the homes be of diversity in design and be of comparable quality and price to surrounding communities to lessen the negative impact to our own property values.
-Traffic calming devices such as speed bumps be used in the new development to deter surrounding residents from using Landover Lane as a cut through to bypass the light at Buffaloe/Forestville.
This is set to go in front of the Planning commission on JUNE 8TH! Any and all are encouraged to participate at this meeting. Listed below is the planning commission website where you can see the various ways you may participate:
https://raleighnc.gov/planning-commission

Please note the deadlines required for each type of participation. If you have any questions/comments/concerns you may email Jess at JLD0118@gmail.com or Victoria at vikjasmin@gmail.com
THANKS!