Revoke Wall Street's License to Steal!
473
people have signed this petition.
Add your name now!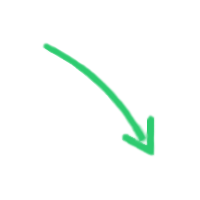 473

people

have signed.

Add your voice!
Nancy J Bowman
signed recently
Phemie Zervos
signed recently
The National Association of Consumer Advocates (NACA) and the National Consumer Law Center (NCLC) (on behalf of its low-income clients) urge you to sign this petition to tell five of America's biggest banks to stop hiding behind forced arbitration clauses that block consumers from going to court to enforce their legal rights.
JP Morgan Chase, Citigroup, Wells Fargo, US Bancorp and PNC Financial have found too many ways to break the law. Buried in the fine print of these banks' customer contracts is a forced arbitration clause that kicks ripped-off customers out of court and instead funnels them into a rigged game designed by Wall Street. Customers are forced to plead their cases to a private arbitrator who doesn't even have to follow the law. The arbitrator's decision is almost impossible to appeal, and any evidence of corporate wrongdoing conveniently remains secret.
With forced arbitration, Wall Street has given itself a license to steal from the public and evade the law. Let's put these banks on final notice to respect consumers and stop using forced arbitration!
Petition to JP Morgan Chase, Citigroup, Wells Fargo, US Bancorp and PNC Financial:
We, the undersigned, call on your financial institutionto remove the forced arbitration requirements from your contracts with customers. Forced arbitration functions as a license to steal that makes it impossible for customers to hold you accountable in court if you break the law. Honor our rights and stop using forced arbitration.