Revoke the Coronavirus Act 2020
205
people have signed this petition.
Add your name now!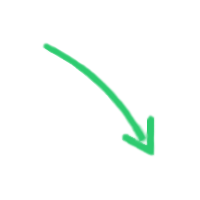 205

people

have signed.

Add your voice!
Maxine K.
signed just now
Adam B.
signed just now
We believe the Coronavirus Act 2020 was legislated Ultra Vires (i.e. Beyond the Powers; precendent: Boddington V's British Transport Police 1999) and WE the people are bringing their attention to the unlawfulness of the Coronavirus Act 2020 as it is subordinate legislation which renders the lockdown unlawful and all the measures imposed Ultra Vires i.e. the public that were fined, assaulted or otherwise put under undue distress and alarm are eligible for redress in the form of compensation. Therefore, we should not only revoke the sovereign consent of TRUST POWERS from Government as the Government is governing for themselves and attempting to impose measures that far exceed the Parent Act (i.e. Public Health (Control of Disease) Act 1984) but also, revoke the Coronavirus Act 2020 as this is the source of why medical records have been amended, why doctors and nurses are diagnosing COVID-19 in patients that only have one or two of the symptoms because they know it is incentivised, the reason why we have been illegally imprisoned by a form of house arrest, why the police have overreached their authority and why everybody may have to have a mandatory vaccination. Therefore:
"We - the people - withdraw our sovereign consent in having our TRUST POWERS delegated to your governance due to the "beyond the powers" measures of the Coronavirus Act 2020 and consequential enforcement. Hence forth, we declare NO CONFIDENCE in Government and REVOKE that TRUST POWER until appropriate guardians are appointed by us."
Saying this to the UK government would shut it down, but as I am discovering, everyone seems to want to draw this out so they can have their 15mins in the limelight. My intent is different, I want no fame, no recognition (as a scientist myself I realise I work with little or no recognition, which suits me fine) and I do not want praise or accolades, all I want is to go back to work without a new normal and/or mandatory vaccination. Here is my research and complaint (https://www.academia.edu/42677338/An_autobiographical_view_of_the_research_-_Coronavirus_legislation_Global_Panic_and_Incompetency) and I am hoping that I can bring the UK Government to task about these unlawful lockdown measures, police overreach and abuse of power. Moreover, I need your assistance in shutting down a despotic and tyrannous Government that is Governing for themselves and abusing the TRUST powers that we delegated to them.