Revoke 47 U.S. Code § 230 - Protection for private blocking and screening of offensive material
90
people have signed this petition.
Add your name now!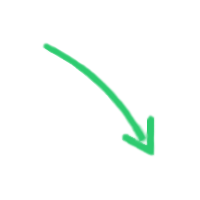 90

people

have signed.

Add your voice!
Maxine K.
signed just now
Adam B.
signed just now
In an interview with The New York Times on January 17, 2020, President Joe Biden called for tech's biggest liability shield, Section 230 of the Communications Decency Act, to be "revoked, immediately."
"The idea that it's a tech company is that Section 230 should be revoked, immediately should be revoked, number one. For Zuckerberg and other platforms," Biden said. "It should be revoked because it is not merely an internet company. It is propagating falsehoods they know to be false."

WE THE PEOPLE agree with President Biden, conservatives have been targeted because of their political party in an unconstitutional manner that has set us back hundreds of years. We are requesting Congress to enforce the removal of Section 230 of the Communications Decency Act.
Many of us provided for our family with our media outlets, and many others wanted to express their views. We are being harassed online and receive permanent bans when we reply to liberal users on almost all social media platforms.
Section 230 of the Communications Decency Act conflicts with our 1st Amendment constitutional rights. The 1st Amendment states, We The People have the right to assemble allows people to gather for peaceful and lawful purposes, (social media users have been banned for attending peaceful political events) Implicit within this right is the right to association and belief. The Supreme Court has expressly recognized that a right to freedom of association and belief is implicit in the First, Fifth, and Fourteenth Amendments.
This entitles us to The right to petition the government for a redress of grievances guarantees people the right to ask the government to provide relief for a wrong through litigation or other governmental action.
#WinTheWIn