[WE DID IT!!!!] Bring Back Dual Camera Mode!
123
signers.
Add your name now!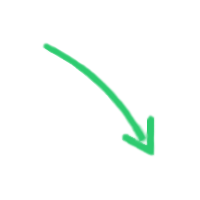 123

signers.

Almost there!

Add your voice!
Maxine K.
signed just now
Adam B.
signed just now
[UPDATE 02/11/21] EVERYONE!!! After years of waiting, voicing our feelings, and even making a petition to bring it back, DUAL CAMERA MODE HAS RETURNED! Starting with Galaxy S21 5G and it's under a new name "Director's View"
With a ton of new features, we finally did it everyone! Well, somewhat. Unfortunately I have no information as to whether or not this will be made available on older version of the Galaxy line but alas, here's a video highlighting the features of Director's View our formerly known as Dual Camera Mode:
Official Update: https://www.samsung.com/us/support/answer/ANS00088...
-------------
To Samsung Electronics Co., Ltd., Dong Jin Koh CEO of IT & Mobile Communications, and Samsung's engineers/programmers, We, the undersigned, respectfully request that Samsung reinstate, make available, and provide continued updates for the Dual Camera App (the "Dual Camera APK," the "APP," the "Dual Cam feature") APK in the Galaxy Store or as an alternative, to release the applicable API (Application Programming Interface) which would allow for 3rd-party developers to create an effective substitute for the app, for the following reasons:

1) The overwhelming majority of low ratings found in the Galaxy Store for the camera feature known as Dual Camera are a result of the APP's removal or inability to function in later updates to Android and all later Galaxy models following Galaxy S9, which is a testament to the upsetting nature of Samsung's decision to cease offering this app/ability to its users. It goes without saying, comments dating back to 2018 are consistently referring to a user's disappointment to find the app no longer works on their Samsung device.

2) Substitute apps found in other app stores, such as Google Play, do not and cannot work as effectively or efficiently as the Dual Camera app, which was made to work with the native Camera app shipped with Samsung Galaxy models. It is this API-specific integration that allows the function to work most consistently with Samsung devices and prevents users from having to rely on third-party applications that may be harmful to the electronics and product-shelf lifetime

3) It is a clear contradiction to Samsung's company objective of creating the products and services that give customers the best satisfaction. Removal of the APP has fostered only disappointment and dissatisfaction. It has been made evident in Samsung Community forums, the Galaxy Store, and numerous other social platforms, both online and offline.
4) It prevents Samsung in its ability to achieve its company objective of "to perform the mission statement by [not just one] (a) member of the community", but yet, a vast number of community members have pleaded, begged, and respectfully demanded that the Dual Cam feature be returned for use.
5) A growing popularity in Live-streaming, video calling, Video Conferencing, online content creation (such as DIY's, experience sharing, social experiences sharing) and improvements in mobile device communications place a continued and growing value on the extra features a mobile device's camera is capable of. Failing to maintain this APP and technology is a step backwards towards developing society and acts against public interest, creating the appearance and conception that Samsung does not truly make customer satisfaction its top priority.
6) It is a violation of Samsung's business spirit because it robs the people of a multitude of opportunities in reaching their full potential, requiring users to focus on a camera shot of either themselves or the experience they're trying to capture and share. It is creating a world governed by a binary decision-making regime, forcing users to choose where they can focus a potential viewer's attention, between the only two available, and not offering one where the two are combined. By disabling the feature, artists no longer can express themselves while expressing their art, adventurers can no longer share the effects of an experience while bringing along others hoping to live vicariously through their eyes, and content creators can no longer rely on one single device to capture both, where the focus is and what the creator is physically doing.
For these reasons we find it improper and detrimental to our happiness to remove the Dual Camera app and it prevents users like us from benefiting from its capabilities and features. We ask that you respect the wishes of the community and the request of the undersigned and update the Dual Camera app to make it available for download and use on the Galaxy App Store once again.
Thank you.
******************************************************************************************************
[Petition Revision - The revision above was applied from the former petition below, to more closely relate the demands aforementioned in their association with the company's core values, vision, and guiding spirit as mentioned as described at https://www.samsung.com/us/aboutsamsung/home/ and present our suggestion and complaint with modesty]

Share a modified version of the featured image at full resolution found here: https://imgur.com/gallery/siPHvSm
---------------------------------[Former Petition prior to 91 signatures]------------------------------------
**The following is the former verbiage for the petition left intact for future reference.**
We, the people, wish to make it known that as consumers of Samsung mobile devices, we are not only disappointed to discover the removal of the "Dual Camera mode" feature, once available in the Samsung Mobile App Store, for the pre-loaded camera app found in previous models of the Samsung Galaxy and Galaxy Note line of phones; but also, we wholeheartedly miss this feature and would like to petition to have it back. (Our nice way of saying, we demand it back, please!)
While it is unclear the reasons behind Samsung's decision to remove this feature as early as the Samsung Galaxy S8 and S8+ running Android 9.0 (whereas Android 8.0 or Android Oreo, users still have access to it), we would like to make it known that there are a group of us who sincerely miss this feature and have found it significantly useful.
Alternatively, if Samsung is unwilling to provide this feature for their proprietary camera app, we would like to request public release of the Android API that would otherwise allow a third-party developer to create and publish a camera app utilizing this feature.
By signing this petition, you are making it known to Samsung Electronics Co., Ltd. that you were an avid user of the Dual-Camera mode and would like to request that it be brought back or otherwise made available to third-party developers to provide a working and fully functional alternative solution.
UPDATE 01/07/2020: Thanks to the contribution of Samsung Community member msuchom, we discovered that Samsung had actually already previously announced in early 2019 that it was going to release its Camera SDK to developers but conversely, later towards the end of the year, announced the end of 2019 that "...the Camera SDK (v1.0.0 - v1.3.2) is deprecated on all devices."
Although the Camera SDK v1.3.2 has been released, it's clear from the Programming Guide that, "The current SDK version does not support multiple instances of an SCameraProcessor." which means we still can't recreate the functionality or feature of Dual Camera mode!
It has been previously discussed (on Samsung's Developer Forums as well as on StackOverflow) that a separate and proprietary API was likely utilized and was not published with the aforementioned Samsung Camera SDK.
*Therefore as a point of clarification, we are requesting the release of the particular SDK/API that allows for third party developers to recreate and the features once offered with dual camera capture if Samsung so chooses to continue refraining from making this available for any of its future line of mobile devices.*