No Townhouses & less Commercial on County Rd 83 in Celina
64
people have signed this petition.
Add your name now!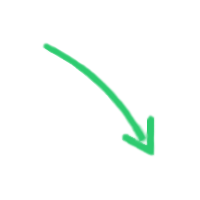 64

people

have signed.

Add your voice!
Maxine K.
signed just now
Adam B.
signed just now
The Moore Tract zoning case Z10-28 was recommended for denial at the Planning & Zoning Commission (P&Z) meeting on January 25, 2011. P&Z only makes recommendations to City Council. The applicant of the Moore Zoning Case has requested an appeal of the recommendation to the City Council. City Council will consider the zoning case at its next meeting on Monday, February 14th, 2011, at 6:30 pm at City Council Chambers located in downtown Celina at 302 W. Walnut. This will be the vote that counts. The zoning application has been amended from "MF-2, Multi-Family High Density District (Apartments) and C-2, General Commercial District" to "TH, Townhouse Residential and C-2, General Commercial District".
The amended application is for 16+ acres of Townhouses (or Condominiums) and 54+ acres of Commercial. The townhouse portion would start 300 feet west of the Preston Hills subdivision and continue west for 554 feet to the edge of the ponds (tanks). This portion of the zoning case is directly across County Road 83 from the Carter Ranch subdivision. The commercial portion would start on the east side of the ponds (tanks) and run 1,769 feet to the west all the way to Preston Road. It would include the ponds, the Moore homes atop the hill and the property west of the homes. The commercial portion would run 1/3 of a mile (1,769 feet) up County Road 83 from Preston Road.
TH, Townhouse (or Condominiums) are considered single-family attached dwellings and they can have a maximum height of 40 ft (3 stories). Townhouse zoning does not specify maximum dwelling units per acre, but does have a minimum lot size of 3,000 square feet. There are 43,560 square feet in one acre. They are not required to be owner occupied and could be rentals. This density of zoning is not consistent with Celina's Master Plan for Land Use. We believe that this zoning would decrease the value of the single homes near the property and add costs to the City and School District without adding sufficient tax value to pay for these costs. The applicant's position is that the narrow 300 foot strip between the Preston Hills subdivision and the Moore tract is already zoned Townhouse and they are only matching it. Our position is that this was only zoned this way because it was part of a much larger tract adjacent to the Boat & RV Storage south of County Road 83 on Preston Road. Our position is that two wrongs do not make a right. We prefer single-family single homes rather than attached dwellings. There is a separate question at the end of this petition for you to express your opinion regarding this portion of the zoning. Please add your comments also.
C-2, General Commercial Center could be most anything - Restuarants, Game Rooms, Car Dealers, Body Shops, Retail Shopping, generally anything. If the depth of the commercial zoning was reduced from 1,769 feet to less than 800 feet, the commercial development would be west of the hilltop. Most of us can not see the cars on Preston Road because of the hill. If the commercial zoning was over the hill we would not see the cars coming and going, probably only see the rooftops of the commercial buildings. The Celina Comprehensive Plan for Land Use is intended to be a general guide only, does not represent land uses at the parcel level, and does not constitute zoning. The Plan does indicate that Commercial Centers on Preston Road would be better south one mile at FM 1461 (Frontier Parkway) and one mile north at County Road 88. This proposed depth of commercial zoning is better there than at County Road 83. There are two questions at the end of this petition regarding the commercial zoning and the depth of the commercial zoning. Please add your comments also.
I have attempted to present the facts as accurately as I can. The opinions are my own. Please respond to this petition with your answers and comments. Please attend the City Council meeting Monday night, February 14th, at 6:30 pm at Celina Council Chambers located in downtown Celina at 302 W. Walnut. If you have any question about what uses are allowed in a particular zoning, you should e-mail or call Keith Billick (Director of Planning & Development Services) at the City of Celina at kbillick@celina-tx.gov or 972-382-2682, respectively. You may also contact the mayor and city council members at their e-mail addresses which you may find by going to www.celina-tx.gov and clicking on Mayor and City Council on the left side of the "Welcome Home" page.
Thank you in advance for your community participation. Please forward this to your neighbors and call them to insure that they participate also.
Sponsor
Concerned Celina Residents
Links