Revise Grayson Skatepark Hours and Regulations!
13
people have signed this petition.
Add your name now!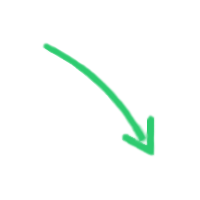 13

people

have signed.

Add your voice!
Maxine K.
signed just now
Adam B.
signed just now
I remember the days when we would ride at Grayson Skatepark until the sun went down. The days when we would have 15 or more bike riders killing it there every Sunday. Everyone would be pushing each other to learn more and creating such an awesome environment. Even those times when you just wanted to chill and talk some good old fashion $#**; those were some of the best moments. I can honestly say that I've met more lifelong friends riding at Grayson Skatepark than anywhere else. If it weren't for Grayson, I probably wouldn't have met so many awesome people that I still ride with today. It was really refreshing to meet people that had such a strong love for Bmx the way I did, especially after all of your small town riding buddies traded their bikes in for Hondas or lifted trucks. Grayson used to be a sanctuary for us, a gathering spot, a sort of hangout that was effortless. Many bad days were ended by jumping on some pedals and carving the bowl with some good friends. We would ride until our legs cramped and laughed until our stomachs hurt and at the end of the day when the sun disappeared, we would meet in the parking lot with plans to continue our session on the streets or grab some at local restaurant. Whatever we did our wherever we went, we somehow knew that we'd all end up at Grayson again. Great memories for sure, but lately things have changed around Grayson Skatepark. New management, new hours, strict enforcement of pads; all of these things have left tons of legitimate skaters and bikers feeling unwelcome.
First, the new hours of operation. I clearly remember riding Grayson everyday until the sun went down. Now, the park is only open for 3 hours on Sunday?! For a lot of people, the weekends are all we have! These hours need to be revised immediately. It's bad enough that we have to pay to get into a park that our tax dollars paid for, but to tell us to leave when the sun won't go down for another four hours is ridiculous.

Second, pad enforcement. We understand the risk involved in our sport and we also understand that we've all signed a waiver stating that we assume all risk. So why? Why are we forced to wear elbow pads or knee pads? It's understandable enforcing helmets and I would never recommend riding/skating Grayson without one, but pads should be up to a patrons discretion. Every Skatepark within 200 square miles require at most a helmet.
Conclusion:
Sign this petition if you want your park back!
We want Grayson Skatepark Hours to be returned to their original state, 12pm-sundown!
Make pads optional! We assume all risk!

Please read the comments below, the people have spoken.