Review on Criteria for Primary Medical Certificate Needed
174
people have signed this petition.
Add your name now!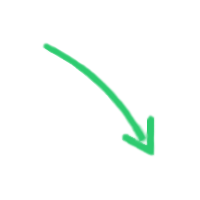 174

people

have signed.

Add your voice!
Maxine K.
signed just now
Adam B.
signed just now
This Petition is to call on Paschal Donohoe, Minister for Finance & Public Expenditure and Reform to review the qualifying criteria for a primary medical certificate.
The current criteria is Outdated , Simplistic , and Discriminatory to those with severe physical disabilities. Not all Severe / Permanent Disabilities are so Black and White. There is just ONE medical condition stated on the criteria, when actually there are many with similar mobility issues also using the same mobility aids.
You must meet one following criteria to be issued the Certificate:
– Be wholly or almost wholly without the use of both legs
– Be wholly without the use of one leg and almost wholly without the use of the other leg such that you are severely restricted as to the movement of the lower limbs
– Be without both hands or without both arms
– Be without one or both legs
– Be wholly or almost wholly without the use of both hands, or arms and wholly without the use of one leg
– Have the medical condition of dwarfism and have serious difficulties of movement of the lower limbs
Note : the definition of the leg in human anatomy refers only to the section of the lower limb extending from the knee to the ankle
Under the current criteria it is hindering the independence of those who strive for independence everyday. A lot of people and kids who are considered having a severe disability like Spina Bifida Myloemenigocele when it comes to the Primary Medical Certificate are just not considered 'Disabled Enough' !! If a hole in the spine is not enough than what is ? Perhaps it's because Ireland has the highest rates of Spina Bifida they will not add it as qualifying criteria for fear of budgets. Also similar conditions like Cerebral Palsy should be taken into account, I'm sure there is more I am not familiar with. Where is the equality in this ?

From two other points in regards to the PMC -
1) The need for equipment and ability to transport this with the disabled passenger / driver is also an important issue not to be forgotten in deciding one's fate for the PMC . Have you ever had to decide what piece of equipment to bring and to leave ? Have you ever had to not go places because of equipment required and in ability to transport them ?
2) I wont divulge the full details for the privacy of those affected with the conditions and this is public, but due to the lack of changes places facilities and basic human needs this is also something that should be taken into account.
From the UNCRPD :
Article 9 – Accessibility
1. To enable persons with disabilities to live independently and participate fully in all aspects of life, States Parties shall take appropriate measures to ensure to persons with disabilities access, on an equal basis with others, to the physical environment, to transportation, to information and communications, including information and communications technologies and systems, and to other facilities and services open or provided to the public, both in urban and in rural areas.

Article 20 – Personal mobility
States Parties shall take effective measures to ensure personal mobility with the greatest possible independence for persons with disabilities.

Article 7 – Children with disabilities
1. States Parties shall take all necessary measures to ensure the full enjoyment by children with disabilities of all human rights and fundamental freedoms on an equal basis with other children.
2. In all actions concerning children with disabilities, the best interests of the child shall be a primary consideration.

Minister you have been asked through parliamentary question the following , and not for the first time, it has also been asked of your predecessors as well :
For Written Answer on : 03/05/2018
Question Number(s): 57 Question Reference(s): 19371/18
Department: Finance
______________________________ ________________


QUESTION


To ask the Minister for Finance his plans to review the criteria for the primary medical certificate under the disabled drivers and disabled passengers scheme in view of the UN ratification of the Convention on the Rights of Persons with Disabilities; and if he will make a statement on the matter.


REPLY



The Disabled Drivers and Disabled Passengers (Tax Concessions) Scheme provides relief from VAT and VRT (up to a certain limit) on the purchase of an adapted car for transport of a person with specific severe and permanent physical disabilities, payment of a Fuel Grant, and an exemption from Motor Tax.To qualify for the scheme an applicant must be in possession of a Primary Medical Certificate. To qualify for a Primary Medical Certificate an applicant must satisfy one of the conditions set out in the Disabled Drivers and Disabled Passengers (Tax Concessions) Regulations (SI 353 of 1994).


The scheme represents a significant tax expenditure costing €65m in each of 2016 and 2017. This figure does not include the revenue foregone in respect of the relief from Motor Tax. Given scale and scope of the scheme, I have no plans to amend the qualifying medical criteria at this time.


------------------------------------------------------------------------------------------------------


I am sorry but this reply is just NOT GOOD ENOUGH!! We are not just a € icon on your budget, we are real people , real families affected by your budgets and refusal to review the criteria.
Minister you are more than welcome to come stay with me for a week , see challenges faced by people and parents with children who have Spina Bifida to see first hand the struggle and challenge and need for the Primary Medical Certificate.


Once I have gathered enough signatures to show you the NEED for the review on criteria, I will hand deliver this petition to you at Leinster House along with my cheeky toddler who despite everything and all her challenges always has a smile, you never know we may even bring some friends also affected for the trip.