Get the Word In - reviable
28
people have signed this petition.
Add your name now!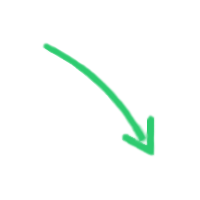 28

people

have signed.

Add your voice!
Maxine K.
signed just now
Adam B.
signed just now
Dear Submission Board,

We would like to submit the word "reviable" for addition to the 2011 Webster's Dictionary. Reviable has been picked up in public dialect and warrants an official listing in our history of language.

Reviable was born in response to our current economic conditions. It means to reform, revitalize and optimize a once sound business for future growth. Connotations include:

1. capable of living again, adaptive approach to life, action of regeneration.
2. Physiology.
a. physically fitted to relive.
b. adaptive to environment and change.
3. Botany. able to live and revive for growth.
4. made vivid again; real; stimulating, as to the intellect, imagination, or senses: "a period of history that few teachers can make reviable for students."
5. made practicable again; optimize for reuse, workable again: a reviable alternative.
6. having the ability to revitalize, new options or potential for growth, re-expand, redevelop, etc.: "a new and reviable country."

Origin:
2009, NewGround; < E, equiv. to re + vie life (< L vīta) + -able -able
Related forms:
re⋅vi⋅a⋅bil⋅i⋅ty, noun
re⋅vi⋅a⋅bly, adverb

Synonyms: revitalized, feasible, reusable, adaptable.


As you can see, reviable can be, and has been, incorporated into our language to describe a type of rebirth and new vitality. Its meaning signifies a positive adaptation for future use.

We are also optimistic in your consideration of the future placement of reviable in the Webster's Dictionary.

Thank you.


Sponsor
NewGround
Links