Reverse the drinking age back to 18
18
people have signed this petition.
Add your name now!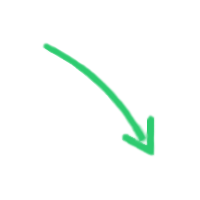 18

people

have signed.

Add your voice!
Maxine K.
signed just now
Adam B.
signed just now
We the people petition the Government to review and amend the current laws and methods used to keep American adults under the age of 21 from consuming alcoholic beverages in all settings. This increase of the drinking age has caused severe consequences similar to those that were created from Prohibition. Current laws have not succeeded in stopping the intended population from drinking and have in fact increased dangerous drinking habits among the group. Most people who fall under these laws simply participate in underground drinking, which often puts themselves and others in more dangerous situations. It is observed that people try to avoid persecution for one law by breaking worse laws. It is the same for adults under the age of 21; they are more likely to drive a car while intoxicated as they try to avoid getting arrested or getting in trouble for underage drinking. Laws and methods have been suggested that would allow these adults to drink in controlled locations such as bars, restaurants and in their homes under parental consent. These methods and laws would promote safer drinking behaviors and lessen the need for dangerous covert drinking locations. Instead of putting a ban on drinking for this population, laws, energy and resources should instead be focused on promoting safe and intelligent consumption of alcohol.
Links
http://www.amethystinitiative.org/ 
This Site is about the Amethyst Petition in America. It's purpose is to show that, "21 is not working as well as the public may think, that its unintended consequences are posing increasing risks to young people, and that it is time for a serious debate among our elected representatives about whether current policies are in line with current realities" (The Amethyst).
http://www.indiana.edu/~engs/articles/cqoped.html
This site provides research supporting the stance that the current laws are not working and the drinking age should be lowered.
This site provides research supporting the position that current laws are not working to prevent underage drinking and driving.
http://www.collegedrinkingprevention.gov/1college_bulletin-508_361C4E.pdf 
This article provides research concerning underage drinking, and drinking in college, it also provides correct definitions of multiple terms concerning drinking. The purpose of this article is to educate people about underage drinking and provide research supporting alternative methods and positive effects of lowering underage drinking.