Reversal of CMSA Women's Sunday Softball Rule
140
people have signed this petition.
Add your name now!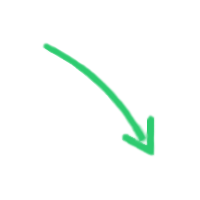 140

people

have signed.

Add your voice!
Maxine K.
signed just now
Adam B.
signed just now
To the Chicago Metropolitan Sports Association Board,

We request an emergency meeting of the CMSA board to ask the Board to exempt the Women's Sunday Softball League (WSSL) from the recently imposed rule restricting players in all sports from playing on more than one team (the "1 player, 1 team rule"). The rationale given for creation of this rule was three-fold:  1) to create greater uniformity across the entire spectrum of CMSA sports; 2) capacity; 3) safety.
By imposing this rule on all CMSA sports the board is, in effect, making women's, men's, and coed sports more alike in structure and format.  The WSSL operates on the proposition that men's, women's, and coed teams are not alike, and that our own structure was designed for the unique needs of our female, largely lesbian, membership.  We know that the CMSA board shares our conviction that diversity in the WSSL and throughout CMSA sports is one of the highest goals of CMSA sports.  In addition to this primary objection, please find below more detailed objections to this rule and its consequences. 
Capacity
Unlike many of the men's teams, WSSL has the capacity to allow players to play on 2 teams.  To our knowledge, there has never been an orphan who has not been contacted in order to offer her a spot on a woman's softball team.  If our calculation is incorrect, we would request information on the number of orphans uncontacted in any year, and proof that this was due to players being allowed to play on more than one team.  We are confident that any such number would be miniscule and as easily attributable to other factors as it is to our current system.
In fact, the WSSL rule allowing players to play on two teams actually supports orphans and new players.  The players (currently 41) who play on 2 teams are often coaches, who bring most of our orphans on to lower-division teams while maintaining competitive teams in higher divisions.  Women, as we know, participate in organized sports in school less often than men.  Many come to us having never played any sport.  They are motivated by a desire to experience lesbian culture for the first time or, after a move to Chicago, to join our community. 
WSSL is arguably the most visible lesbian group in Chicago, and these 41 players serve as ambassadors, training new members in basic skills and introducing them to the league.  Denying those 41 players the ability to play on lower division teams as well as coaching them, is a disincentive to them to take orphans, as they are less likely to take orphans onto their higher division competitive team.  CMSA has always been respectful of the role these players have, and we hope that, realizing how this rule affects our players, it will continue to honor them by ridding the league of this rule.  The 41 players who play on two teams currently pay an extra player fee, and the WSSL Board does not permit special scheduling to accommodate them if games overlap. 
Safety
Again to our knowledge there has never been a softball injury directly attributable to an upper division player playing in a lower division and we would request such proof, if the Board is in possession of it.  This is, simply, a non-issue.  We are in agreement that upper division players should be allowed to participate only in the next lower division – A can play in B only, B in C, and C in D.
Other impact
Many of the players who play on two teams play at the 'skill' positions and help anchor the lower-division team.  Their loss would leave the lower division team without a pitcher, or a shortstop, which is a severe blow to a lower-division team. 
Our A division would also be significantly harmed by this rule.  Last year there were only 6 A division teams in the league, 5 of which had players on 2 teams.  It is vital that we try to support the A division and increase the number of teams.  Restricting them from recruiting B division players would hamper them from being able to field teams, which would be devastating to the A division and the league in general.  Thirty-eight of the 46 teams in the league also have players on multiple teams, representing 80% of the league.
Finally, allowing players on two teams builds our community.  In our community, we have many different affiliations and groups we support or participate in and sometimes we have two teams that are both like family to us.  The extra players build bridges and connect more teams and players to each other.  More players know each other, cheer for other teams, and support outside community organizations, like LCCP.

Procedure
The 1 player, 1 team rule was enacted without notification to our league as a whole, and giving members no opportunity to call for vote on it.  It was enacted in an interim between one commissioner's departure and before the existing board was aware that a new commissioner had been appointed (we had candidates and a plan for the upcoming season and were proceeding on that front as in the past).  The Women's Softball Board was given no opportunity to provide crucial feedback on the rule, despite the fact that very few members of the CMSA board participate in or come out to observe Women's Sunday Softball.  We would also like to clarify whether CMSA bylaws require consultation or a vote of the membership before such material actions are taken by the main board.

We protest CMSA main board's decision to enact the 1 player, 1 team rule, unilaterally changing the structure of how we run our league, and denying our board leadership, managers, and members the ability to voice concerns.  We believe this rule change will make it more difficult to place orphans on teams and restrict coaches who wish to bring on new members.  As mentioned, safety and league capacity have not been affected by players on more than one team in our experience. These concerns seem to us to outweigh any need for uniformity throughout our leagues.
CMSA WSSL is proud to be a part of CMSA, and we are grateful for the contributions of the CMSA board, particularly the good relationship that has long been enjoyed by the boards of CMSA and CMSA WSSL.  Our protest is tendered with the awareness that CMSA and WSSL share a common goal, and thus trusting that our colleagues on the CMSA board will give our protest its fullest hearing.
With kind thanks,
The Women's Softball League
(Signatures of individual board members, managers, and players can be found at the website: http://www.ipetitions.com/petition/reversal-of-cmsa-womens-softball-rules/ )
Sponsor
The Women's Sunday Softball League
Links