Revamp the SSC Combo Contest
73
people have signed this petition.
Add your name now!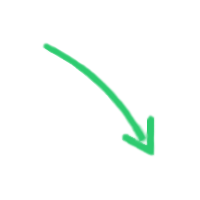 73

people

have signed.

Add your voice!
Maxine K.
signed just now
Adam B.
signed just now
Historically the combo contest has had a variety of judges who judge based on different metrics that they value individually. Boom is known for being a stern judge, and Axe and other judges were given criticism for being too nice in this past combo contest. Competitors themselves spend hundreds of hours putting together pieces of art, only to find themselves getting eliminated first round due to barely not being able to execute their combo. I propose, as created by Janitor, a solution to change this by changing the judging to fit three different categories, each judged by one person for one category, rather than one, generalized score. Judges and competitors alike need to be on the same page for what skills are being valued so there is more overall consistency when it comes to scoring.
The first category would be technicality: this is exactly what it sounds like. How hard were the inputs to do in the combo? Many combos that heavily involve items are often not as technically challenging as combos that involve no items at all. Some combos, although not the fastest, may require finesse and dexterity not found in others such as combos that use many tilt inputs or require a very specific spacing to get wall bounces/particular hitboxes out. The technicality and finesse needed to pull off the hardest 64 combos is staggering, and the difficulty of certain tech may go unnoticed by those who are less familiar with the game. Someone like Stranded or Janitor would be excellent judges as they know how hard it is to execute practically all tech in the game.
The second category would be creativity, which is also self-explanatory. How a combo flows, how it looks, what type of gimmicks you use, what stage, and how many characters are involved all add to a combo's overall artistic value. This is what gets the crowd going. This is a very subjective category, but arguably the most important one. Players from other games like Ultimate (MKLeo), or Melee (Hungrybox) would be able to fill in the typical cross-game representative to judge this category.
The last category would be execution. Did you nail the combo first try and it was true? If so, then that would easily be a perfect score for execution. Did you barely miss the last move or drop the combo a single time? There could also be leeway for frame traps when a certain combo is executed against a particular character with few options out of stun like Jigglypuff. Once again a skilled 64 player like Wario, Boom, or Isai could judge this skill well with ease.
Ultimately, any change that is made will have to be streamer friendly, easy to follow and understand and look good for the camera. We have to keep in mind that the combo contest is a product that is commoditized and needs to be tailored to be as polished and good-looking as possible for the stream and YouTube, which means that there's no chance that we'll ever have 64-exclusive judges.
Originally I had proposed that each judge would be able to judge each category to give an overall score of 3-30, but I now realize that would be too much work and not look nearly as good as holding up individual scores of 5-10 (The actual values you're given are "Nice Try, 6, 7, 8, 9, and 10). I've received a lot of feedback from individuals who have competed and judged the combo contest and had varied input. Almost all North Americans (Jaime, Kero, Razz, Janitor, Boomfan) that received this proposal liked the idea of separate judges judging individual categories, as well as South American competitors Alvin and Afro. The Japanese players like kysk feel that the seriousness can only be maintained if only 64 players judge the contest and others like wario believe that as far as an entertainment format, it's best to leave it as it is. As explained earlier it's not likely that Justin or GIMR would ever exclusively use 64 judges for the format. I believe that it can be just as entertaining to have judges collectively hold up their rating for their own categories while maintaining more integrity of the overall score to create a fairer system for the combo contest.