Reunite Siddhi Kunal and Kids
717
people have signed this petition.
Add your name now!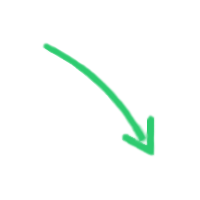 717

people

have signed.

Add your voice!
Maxine K.
signed just now
Adam B.
signed just now
Dear Sir/madam,
This is to bring to your notice about the die-hard fans of the TV serial named PARICHAY, currently being aired on colors channel at time slot of 10:30 pm from Monday to Friday. This show has been produced by television's soap queen EKTA KAPOOR (BALAJI TELEFILMS). 
As  per the given outline  of the show (mentioning it to be a MALE CENTRIC )it was supposed to revovle around a fallen hero who lost his zest in life due to his failures and continues to lead a devasted life ....who was once supposed to be a successful lawyer,by not forgetting the fact of him being a GOLD MEDALIST. But Destiny had something else in store for him. And his life changes whn a new girl Siddhi Malik enters in his life by becoming his wife due to which he gets aim of his life and he stands up again to face the challenges in the world.
Agreed with the storyline we the viewers got attached with the show by falling in love with full on attitude look of KUNAL CHOPRA....(male lead)
and innocent ,independent and sweet nature of SIDDHI (female lead) later on  we fell in love with the magical couple of SINAL (kunal and siddhi).
But we never got to see the building relationship between them instead of tht  unexpected disguisting turns and twists were seen....
FORCED SEPARATION and LEAP took place in the serial...still the hero is shown as a fallen one.....and heroine still suffering frm evil people.
Post leap the characters have been butchered to such an extent that the MALE LEAD TRUSTS LADY VILLIAN VAMP RICHA THAKKRAL possessing obsessive psychological disorder (Who was accussed in the crime of kidnapping, murder, molestations, putting upon false allegations on others) to the viewer's surprise any of her deeds were never exposed in the show throughout the nine years as per the story line. Thereby she is shown to be roaming freely admist of  the society  possesing the tag of typical pati vartha and mahaan saviour of SINAL's son (who actually tried to kill the baby during his time of birth) and FEMALE LEAD (she being innocent who sacrifices everything for her family by taking up all false allegations upon her and did not attempt  a single crime yet is being bashed upon by everyone in the show).
But this EKTA  KAPOOR is ruining and insulting the respect of women by showing the female lead (mother of two kids) getting married to a person ABHAY DIWAN, who has a psychological disorder and has a dark past, while she is  deeply in love with her husband KUNAL CHOPRA (who is always shown clueless and not trusting his wife at all).
we cant take this ABHAY DIWAN-SIDDHI MARRIAGE DRAMA anymore of the fact being highly irritating and annoying.
SHOW this MARRIAGE  as a FAKE ONE AND REUNITE SINAL  ASAP.
EKTA KAPOOR needs to show the positivity in the show by wrapping up all the negative tracks......
Its been more than six months that the show didnt have any positive track  being shown. 
how can she show EVIL WINNING  and  FEMALE LEAD SUFFERING  and  MALE LEAD (being a  goldmedalist lawyer) ALWAYS CLUELESS everytime ??? 
Female Lead  Going ahead with multiple sacrifices for a positive purpose is being showed upon as a characterless and is not trusted by her own family members including her kids and husband for whom she sacrificed her nine years and is still continuing ,which is an insult to many female viewers. Stop showing such sacrifices where she is spoiling her own life as well her  husband's life as they are madly in love with each other.
Creatives of Parichay, not only degrading the female lead charcater (though she is purely innocent) and also other women of show (sulekha & veena) are blaming woman kind and motherhood of siddhi for their own purposes....

And also sulekha & veena, pouring hatredness in the little minds of both anands against siddhi......Siddhi's sacrifices degrading her as a women and now sulekha & veena are hell bent to curse her motherhood.
Both Anands now disinclined to talk to their mother (siddhi) only becoz of Abhay, suelkha and Veena.
sorry sir/madam we fans cannot accept the track where SINAL are separated and the KUNAL CHOPRA misunderstanding  his own wife. and also cnt tk tht sons hating thier mother so we have following demands frm the production house of show:-
1. Bring on POSITIVITY in Parichay. EXPOSE  RICHA  and ABHAY and they should be charged up for their respective crimes. 
2. Show the MARRIAGE of SIDDHI AND ABHAY AS A FAKE ONE.
3. Reunite SINAL ALONG with KIDS ASAP.
If not kindly stop airing the show as the viewers are not interested in watching the crap where show has its negative corner for past 6 months.
when the other shows in the channel are tasting the deserts, dont we have enough right to eat the main course???
Hereby, we are the die hard fans of SINAL and have signed up ipetitions to show our disappointment  towards the show bt tht does nt work out because still craps r going on at a rapid rate.
Please do the needfull  and do consider our plight and help us in reaching our goal.
Thanking you sir/madam
Links