Reunite Jessica Achberger & Troy Leiby with their Wrongfully Confiscated Exotic Pets
321
people have signed this petition.
Add your name now!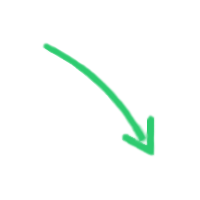 321

people

have signed.

Add your voice!
Maxine K.
signed just now
Adam B.
signed just now
We oppose the wrongful confiscation of Jessica Achberger & Troy Leiby's exotic pets: their Wallabies "Laila Pocket", "Lakota", "Lincoln", and "Chloe"; a Coatimundi "Zoe"; a Java Macaque Monkey "JoeBug"; a Bettong "Maggie"; and 16 Sugar Gliders. Ms. Achberger & Mr. Leiby's licensing issue should have been resolved with a verbal or written request, not police officers storming their house, arresting them and taking all of their pets away. We oppose the charge against Jessica Achberger & Troy Leiby of "cruelty to animals" regarding their decision to allow to live their disabled-from-birth Bettong "Maggie". Ms. Achberger & Mr. Leiby provided a safe, nurturing, loving and healthy environment for all of their pets, and especially for "special-needs" Maggie who was not in any pain and was well functioning. We believe it was wrong to euthanize Maggie. We request that all charges against Jessica Achberger and Troy Leiby be dropped, and their exotic pets returned to their care immediately.
Raised around animals, Ms. Achberger's first job, one that she held for many years, was in her parents' USDA-licensed pet shop, where Mr. Leiby also worked for many years. Ms. Achberger is an expert in the care of animals, including a variety of marsupials that she has kept for over twenty (20) years. In total dedication of their lives to the love of animals, they went on to own their own USDA-licensed pet store, Downunder Reef. They would still be successfully running the shop if it were not for Jessica's need to care for her mother who has Stage 4 cancer.
It is because Ms. Achberger is a well-respected expert in the care of marsupials, that a friend asked her to take in a Bettong with a physical disability. The young bettong, only a few months "out-of pouch" (for marsupials; otherwise meaning birth) whose core muscles weren't developing properly, was otherwise given a clean bill of health by a veterinarian. This birth defect meant that Maggie wasn't able to hop well; however, she got around fine by scooting, an adaptation she developed because Ms. Achberger gave her daily physical therapy to improve her strength. Maggie was a happy, well adapted, well cared for & loved marsupial, with the company of close-relative wallabies that Ms. Achberger & Mr. Leiby also kept as pets. Maggie was not in pain and she lived an independent life ~ having been born with her condition, it was "normal" for her. The strong hopping legs of a bettong enable them, in the wild, to travel long distances for food and also to fight off predators. It is the tail a bettong uses for balance. Therefore, life in the protected environment with good nutrition (tailored for her species) provided by Ms. Achberger & Mr. Leiby, allowed her to live a happy and safe life. She was able to eat and drink and do her business on her own. Maggie was also lavished with love by Jessica – who carried her in a bag on her chest at times during the day – which, for a marsupial is a happy, bonding experience because it is similar to being in their mother's pouch.
How is it that people are called heroes who help disabled dogs and other pets (by rehabilitating them, fitting them with prosthetics or wheels to get around) and yet Jessica Achberger and Troy Leiby are treated like criminals for doing exactly the same thing? It was absolutely wrong for people with little/no experience with marsupials and no true knowledge of Maggie's quality of life, to proclaim that she be put to death. It is absolutely wrong to charge for cruelty Ms. Achberger & Mr. Leiby, exotic pet experts who loved *all* of their pets like family members, including those that were born imperfect. Jessica Achberger and Troy Leiby gave this bettong a very high quality of care and a high quality life.
I stand with many others who believe that Jessica Achberger and Troy Leiby are uniquely qualified to care for their exotic pets, all of which are closely "bonded" to Ms. Achberger & Mr. Leiby. Many of us in this group own exotic pets also and we, and respected experts in the exotic pet field, know that the bond between pet and owner is very strong ~ exotic pets are not easily adapted to changing owners and circumstances as regular pets (cats, dogs, birds, etc.) and taking them from their primary caregiver, in a majority of cases, can lead to disease and even death. We believe that all of the charges against Ms. Achberger and Mr. Leiby need to be dropped, and restitution made for all of their losses, and their other pets returned. It is not just the right thing for Ms. Achberger & Mr. Leiby, it is also in the best interests of their pets to be returned to Jessica & Troy's expert care immediately.