Return SimpleLoki2 to his KV-5!
10
people have signed this petition.
Add your name now!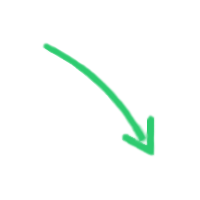 10

people

have signed.

Add your voice!
Maxine K.
signed just now
Adam B.
signed just now
SimpleLoki2 is a friend of mine on Xbox Live. We play World of Tanks Xbox 360 Edition together almost daily. Back in late April, he purchased himself the KV-5 premium tank with his hard-earned paycheck. It was a limited-time item, so it is not available to buy any more.
One day, he played against an very spiteful individual, over whom he claimed victory. This individual let his jealousy get the best of him, and somehow acquired access to SimpleLoki2's Xbox Live account. He then proceeded to empty his garage, dismiss his crews, eliminate all his money and accumulated free XP, and dump his gold. SimpleLoki2 was apparently not the first victim— this pitiful person had done this to several people. He has since been console banned, and can never play Xbox Live again.
SimpleLoki2 was gone on a 2-week vacation when this happened. He returned to find everything he had worked for or spent money on... completely gone. A support ticket told him the full story. He spent over $400 on the game at that point (according to his own word) and was compensated with $300 in Microsoft gift credit, and the situation was resolved: all his tanks and crews were returned to his garage.
... with exception of his beloved KV-5. It is still missing to this day. By signing this petition, I hope to return my friend the tank he paid for,but was not given back to him. I know for a fact that it is within the power of the developers to grant him the tank back, as I was one of the E3 contest winners to receive this tank for free.
SimpleLoki2 is prepared to spend more money in support of World of Tanks X360E, assuming he has enough faith in the developers to ensure his in-game items are secure. This is an opportunity for Wargaming's USA department responsible for overseeing this game to give themselves good publicity and earn future monetary supporters of this game.
WGA: if you are reading this, I request you either send SimpleLoki2 his KV-5 back, or make it available in the store again. If either of these are done, I pledge to spend at least $50 on the game within the next 3 months. Please sign and let it be known that the community supports him receiving this vehicle back.
Sincerely from his friend,
CookieMan0
Proof that he did once own the KV-5: http://worldoftanksxbox360edition.com/community/accounts/3070210-SimpleLoki2/