Return ECF Livechat to the People
32
people have signed this petition.
Add your name now!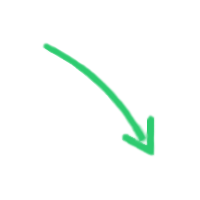 32

people

have signed.

Add your voice!
Maxine K.
signed just now
Adam B.
signed just now
This petition is to remove the form access required to access chat and to make it accessible to the public again.
In recent weeks, ECF live chat has been stripped down and a draconian, dystopian system has been put in place, without the forethought and the manpower to make it a workable system. While it is understood that a system like this is required for a greater control over chat, it has also strangled the life out it. Many users have complained about the system only to have their complaints fall on deaf ears, removed because it is an "internal matter," and ignored in general. As such, many users have left live chat and it has become a husk of its former self. It is no longer a place where people feel that they can come and ask questions.
There are enough battles within the vaping community and we do not need to let another destroy or harm the good that we still have yet to accomplish.
In my position in the community of live chat, my job is to control the peace with an understanding that bad things do happen. It goes with the territory of having a community that is open to the public and one must learn to roll with the punches. However, completely severing yourself from the people and community that has made and defined you as a leader, can only serve feelings of betrayal, exhaustion, and hopelessness for the people that I call my friends. For many of us this was (and hopefully will be again) a refuge and home for those of us that want to be part of the community but do not like the flow of a traditional internet forum.
Ultimately, we are responsible to the community of people that has made us successful and defined us as a leader in the ecigarette world. While certain changes within a community are required to keep it functional and up to date, completely ignoring the suggestions that are being made by the people who actually use your product is not only a bad business plan, it is also an immoral and unethical way to run anything that could be considered an Organization. When asked for alternate ideas to this, we have provided then en mass and been ignored with no reason as to why they would not work.
I have had to post this outside the boundary of the forum due to retaliation and close-mindedness of retired1, who has intimidated many members into keeping their mouth shut about issues regarding their own community. We are not military people and as such we actively reject the concept of military tactics within the jurisdiction of the general public. These are only two items of a very long list of infractions that we would see him brought to justice about, without hiding behind the banner of "only doing his job"
In summation, we, the people of the community of vapors ask for the resignation of retired1 from ECF live chat, and for chat to be returned to the home and community friendly place that it was before.