Return All Clovis Unified Teachers to the Classroom
288
people have signed this petition.
Add your name now!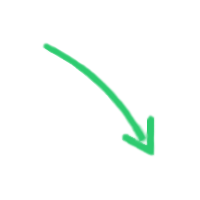 288

people

have signed.

Add your voice!
Maxine K.
signed just now
Adam B.
signed just now
Attn: Clovis Unified School District Board Members
We write to you in opposition of the current letter going around requesting teachers be granted the choice to continue teaching from home.
It would be of bad practice for any employee to demand that an employer adjust job requirements to satisfy an employee's wants. In any essential profession, for example, nurse, dentist, or grocery clerk, if the employee feels compromised doing their job during this time, their choices are to take a leave of absence or consider career changes. It has been brought to our attention that a group of teachers have put together a letter demanding the option to continue teaching from home when the professionals have suggested that returning to campus while wearing masks and following social distancing guidelines is safe. For a number of reasons, mainly mental health, discrimination against low income and minority students, and failing grades, online school is not working for our youth. Teachers fighting to not return to campus are falling short on providing a fair break for every kid, a principle this district was founded on.
Safety
School closures in the initial months of this pandemic made sense; we assumed that children would be major transmitters of COVID and would need to bear the brunt of our lockdown measures for the safety of our nation. This assumption turned out to be incorrect. Children are not primary drivers of COVID spread. In fact, children are less efficient spreaders of COVID. They are also not high risk for severe health consequences from COVID. In the entire state of California, home to 40 million people, only two people under the age of 18 have died from the virus. Given this data, it is difficult to argue that keeping our schools closed is not about the safety of our children.
There has been cited concern over teacher safety. Of course, no one wants to put teachers at unnecessary risk. But while the risk of COVID transmission will never be zero, the Institute for Disease Modeling estimates that the cumulative infection risk for teachers over a three-month period of regular in-person learning, with masking and social distancing is often less than 1%. This level of risk is no higher than what is being assumed by other essential workers, such as grocery clerks, and is significantly lower than the risk being assumed by health care providers. We need to be guided by numbers, not fear.
To date, 0.05% of the Fresno County population has died with COVID. The term "died with" is used because many of these had underlying issues that resulted in their death after contracting the virus. Out of the 40,869 cases of COVID in the county, 98.76% have recovered. Fresno County has had one person under the age of 18 with preexisting conditions pass away from complications of COVID.
Mental Health
On September 19, 2020, The Fresno Bee released an article titled "Fresno youth suicide attempts spiked in recent days. Here's what adults should look for." The number one stressor listed in this article was social isolation. The article went on to provide sources where parents, teachers, and other adults could find tips on how to recognize signs of mental distress in young people. Our local youth are faced with uncertainties and hopelessness about their future. Dawan Utecht, director of Fresno County Behavioral Health, stated, "Locally, we're paying very close attention to the volume of kids we're seeing in crisis. We are seeing an increase in kids in crisis particularly with an increase in suicide attempts. That's obviously a big concern of ours." This should be a big concern in our district as well and reuniting students face-to-face with teacher should be our number one priority.
In counties throughout California, the percentage of children ages 10-17 who reported recent thoughts of suicide or a desire to end their lives rose from 6% to 16% between March and September. Eighty -two percent of these children with suicidal thoughts had no prior mental health diagnoses. And one can reasonably assume that these numbers are just the tip of the iceberg, with rates of less severe depression, anxiety and isolation being much higher. Similar, national data was recently released by the CDC: Compared to 2019, the proportion of mental health visits for children ages 5-11 and 12-17 have increased by 24% and 31% respectively. Clovis Unified does not fall into a shielded safety zone not affected by these numbers. Currently, there are cohorts of students on our high school campuses who have been deemed a risk to their own safety when left alone.
In California, there have been approximately 250 deaths by suicide in high school aged children. This number is almost doubled when we add in the younger age brackets of 5-14. "The stressors of COVID come as youth suicide was already at a record high before the pandemic with increases every year since 2007." Suicide is the second leading cause of death among people ages 10-24, after accidents, as it has been for many years according to the data available from CDC.
In Walnut Creek, Dr. Mike deBoisblanc, head of the trauma unit at Jon Muir, said in a recent report: "We've never seen numbers like this in such a short period of time… We've seen a year's worth of suicide attempts in the last four weeks." According to the ABC report, doctors at Jon Muir have seen more deaths by suicide during this quarantine period than deaths from COVID-19.
Expert studies show this spike in suicide is related to young people increasingly cut off from peers and caring adults. Their futures are uncertain and because they are spending more time at home, where they have the time and capability to follow through with suicidal thoughts. "Teenagers are in a developmental space where it is critically important that they have regular contact with their peers and are able to develop close and ongoing relationships with adults outside the home, such as their teachers, their coaches, their advisers, says Lisa Damour, an adolescent psychologist.
"Kids have hit a wall", said Christine Garcia, a San Francisco psychologist who says on Halloween night eight teenagers ended up in San Francisco emergency room after attempted suicides. "Typical is usually one or two at most, and eight is an insane number.
Director of Edgewood Center for Children and Families in San Francisco says they have helped more than 11,000 Bay Area kids, teens, and young adults during this last year. The pandemic has led to an influx of referrals, particularly for their inpatient program for the sickest patients. "We've had 65-70 referrals for just 20 beds.
Another rising concern and contributing factor to poor mental health is self-image. Concerns surrounding appearance and body image with cameras always on our children are contributing to anxiety, depression, and eating disorders. This comes during a time when many children are not able to participate in sports or other outdoor activity, and they are at home with food supply all day.
Failing Grades and the Achievement Gap
Despite the heroic efforts of school admin and teachers to educate our students online, many of our children are falling seriously behind academically. Throughout CA, academic grades for children forced into learn-at-home arrangements have plummeted – and that's among kids who are actually signing onto the computer. Truancy, or just not participating, is also rampant. It is difficult for these kids to find motivation to log onto their computer and many have changed their goal of wanting to attend college, to having no desire to prolong their education journey.
In Clovis Unified, one-third to one-half of our high school students were receiving a failing grade in at least one of their classes. Many of these students participating in honors classes and/or never receiving a failing grade prior to distance learning. These high schools began to see grades improvement only after bringing cohorts of students at-risk of failing back onto campus to receive support from teachers. Again, proof that our teachers are essential and need to be on campus with their students.
Poor grades have surged especially high in the lower-income communities. With the economic gap that exists in our area, not returning children to campus fails to provide a free and equal education for every student. Even before the pandemic struck, children from lower-income backgrounds, especially English language learners, were already, as a group, falling behind their more privileged peers – a syndrome dubbed the "achievement gap." The achievement gap, already yawning, will continue to widen even further if teachers continue to teach online. This is only dooming more children to lives of economic struggle. Our community will be deprived of the well-educated workforce it needs for 21st century prosperity.
Conclusion
All teenager's mental health is affected by COVID. Even if they may not have a mental health disorder, they are experiencing symptoms of anxiety, depression, more inattention, and more impulsivity. Teachers not wanting to return to campus are not looking out for the best interest of our children. Furthermore, making it known to their students that they do not want to return to the classroom to be with them only contributes to the problem and is even more damaging to student morale. Children will begin to thrive again when their presence is wanted and their sense of purpose is restored.
Bus drivers, librarians, crossing guards, food service workers, counselors, school psychologists, etc. assume the same risk as teachers on campus and are not privileged to an option of doing their jobs online. Teaching should not be any different. To be done effectively, it should be done in-person.
On Nov. 30, 2020, Dr. Anthony Fauci said schools need to be open, "The default position should be to try as best as possible to keep the children in school, or to get them back to school."