THE PETITION FOR BACK PAY TO ALL ELIGIBLE RECIPIENTS OF UNEMPLOYMENT BENEFITS FROM THE STATE OF FLORIDA
26
people have signed this petition.
Add your name now!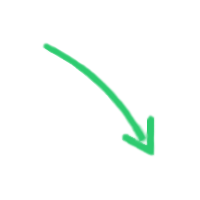 26

people

have signed.

Add your voice!
Maxine K.
signed just now
Adam B.
signed just now
This petition is for Floridian's who's unemployment claims/benefits have been held up due to the negligent attention, disregard, and knowledge of an outdated, faulty online claims website (Since the Scott administration in 2015,) that is leaving Floridians on the verge of an utter financial collapse. The intentions of the DEO is "NOT" to reimburse those weeks owed to eligible applicants that have been fortunate enough to get through and file. To include those who STILL haven't been able to file. Yet weeks go by, with only a meager response from the Director Ken Lawson. "Be patient".
Governor Ron Desantis has made a few amendments to the eligibility requirements to pacify the public to seemingly make it easier to qualify. This petition addresses the amended requirement Desantis made to waive the first weeks payment from the state. A move leaving many Floridian's under the impression that it's a positive move on his part. Meanwhile most applicant's are going into the 3rd week and some MUCH further, with no change in their claim status. The amendment was a waste of breath, and a true insult to our intelligence as humans. Common sense would tell you, if the first week withholding is waived, then we will for sure receive it, and each week there after until the allotted benefits expire. This is not the case. The DEO has stated there will be NO retro/back payments made for eligible applicants. This is NOT acceptable. We are not asking for anything more than what we are entitled. That being our benefits under the week our unemployment began. If we were at fault, I do believe we could all understand why we weren't to receive the benefits we applied for. The fact is we are not responsible for the DEO'S error(s) and are NOT required to pay for the mistakes made. The state sits on a 4 billion dollar benefit purse that was accumulated through the dirty, and tricky way the funds were denied to deserving people by extremely stringent, almost impossible guidelines, set forth for claimant eligibility. This is how Scott kept his unemployment percentages down.
In a Nutshell. Give us eligible, hard working, taxpaying people, every dime coming to us. If it was 4 weeks after our claim was submitted and we were/are eligible, the state owes us 4 weeks. NOT 4 more weeks added on to the allotted time frame the state has set. We need it NOW. All in one sum. We are in a National Crisis, and families futures are at stake.
Senator Janet Cruz has written Gov. Ron DeSantis requesting the resignation of the Director of the Florida Department of Economic Opportunity Ken Lawson for his horrible handling and response to this issue. https://thehill.com/homenews/state-watch/491139-fl...

The very first law stated in Florida's Chapter 443 section 443.091 REEMPLOYMENT ASSISTANCE regarding Benefit eligibility conditions states (1) An unemployed individual is eligible to receive benefits for ANY WEEK if the Department of Economic Opportunity finds that they meet the following conditions.

The chapter then goes into eligibility requirements which you can go to the folowing link to verify your own eligibility. http://www.leg.state.fl.us/statutes/index.cfm?App_...

The law states perfectly clear, that if one qualifies for assistance according to the guidelines, the eligible applicant is to receive benefits for ANY WEEK.

PLEASE Sign this petition to demand our lawfully entitled benefits without delay.

YOU ARE ENTITLED TO EVERY PENNY OWED. PERIOD!

We Floridians demand our unemployment benefits in full. To include,any and all Federal funds for relief to American families in financial distress due to the devastating National Crisis over the Covid-19 pandemic.

THE PETITION FOR BACK PAY TO ALL ELIGIBLE RECIPIENTS OF UNEMPLOYMENT BENEFITS FROM THE STATE OF FLORIDA'S DEPARTMENT OF ECONOMIC OPPORTUNITY (WITH NO RESERVATIONS, AND WEEKLY TOTALS, TO BE PAID IN FULL) IS HEREBY SUBMITTED FOR FLORIDA RESIDENTS WHO HAVE, AND ARE ATTEMPTING TO APPLY FOR BENEFITS WITH REGARDS THIS IS A RESULT OF THE NEGLIGENCE AND FAILURE TO ACT IN A TIMELY, AND EFFICIENT MANNER TO UPHOLD THE PUBLIC'S INTEREST AND WELL BEING.
DEMAND FOR AFOREMENTIONED PETITION TO BE FULFILLED, IS FOLLOWED BY ANY, AND ALL WITH AN INTEREST OF SAID ACTION (TO BE ACKNOWLEDGED, AND SET FORTH IN MOTION) BY THE GREAT STATE OF FLORIDA WITHOUT DELAY.
PLEASE SHARE!!!

Don't put our families on the streets....
The clock is ticking.