Rethink Legalizing Marijuana Canada
270
people have signed this petition.
Add your name now!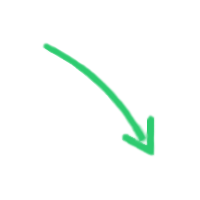 270

people

have signed.

Add your voice!
Maxine K.
signed just now
Adam B.
signed just now
Canada has plans to fully legalize recreational marijuana and in a December 2016 Task Force report has recommended retail storefront operations and selling to youth eighteen years or older. We are urging all Canadians to show their support for our plea to politicians to think clearly about the social costs and mental health risks of mass availability of high-potency pot.
Sadly the media has done a disservice to the quality of public discourse by rarely if ever making available a large and growing body of evidence about these risks. Even our Prime Minister is on record stating that legalizing recreational use of marijuana will eliminate the black market and make it more difficult for youth to access. This is in spite of the following evidence:
Une version francaise suite.

Black Market Will Flourish, Not Disappear
Legalizing pot will increase the growth of the black market as witnessed in Colorado and Washington and documented in a December 2016 episode of "60 Minutes". Organized crime groups feed into the growing demand by selling for less than retail locations without tax.
Teenagers Themselves Say It's Easier To Buy If It's Legal
In a 2014 nation wide study, "Monitoring The Future" by the University of Michigan, teenagers themselves said that relative to alcohol, pot is more difficult to obtain if it remains illegal. Legalizing it will make it easier to obtain as youth will get an older friend to buy for them. Another 2014 study (Correlates of Intentions, Intl. Journal of Drug Policy, Vol 25, Issue 3) showed that 10 percent of teenagers currently not using would use it if it were legal.
Studies Show Correlations With Increased Mental Health Problems
Decades long studies in the UK show undeniable links between frequent use of high potency pot and schizophrenia, psychosis and bi-polar disease particularly among younger users, including permanent reductions in IQ and cognitive performance.
Stoned Driving Harder to Enforce And Prosecute
Despite over forty years of ongoing study, science has still not been able to determine what level of impairment equates to a given level of THC in the body because of the differences in biochemistry and physiology. This means impaired driving laws for drugs must rely on witness testimony rather than objective empirical breathalyzer testing used with alcohol impairment cases making it harder to prosecute successfully. Marijuana impaired fatal accidents in WA and CO have doubled in the first year since allowing people to buy it at pot shops.
Other important facts to consider are the following:
The pot industry needs our youth to survive. This is because the highest usage rates are among 15 to 24 year olds and drops off dramatically after 25. An Ontario company foreseeing a wide open legal market recently signed a promotional deal with rapper Snoop Dog, a well known advocate for pot. Guerrilla marketing techniques to attract the youth cohort will intensify.
Today's high potency pot has at least 16% THC and up to 28% in some strains compared to about 3% in the 1970's and 80's. This is why studies show undeniable links to rates of mental illness.
A spike in rates of THC found in babies in maternity wards in Colorado has been reported by doctors as documented in the December 2016 episode of "60 Minutes". Doctors further reported these mothers believed marijuana to be harmless because the government legalized it.
Sweden tried legalizing marijuana in the 1970's. They then reversed course in the 1980's with a focus on education, prevention and rehabilitation and now have the lowest usage rates in the western world at 5%.
Tax revenues are over-estimated because the black market always sells for less and social costs are underestimated. Other major costs are lost productivity, increased health care, increased law enforcement for consumption by minors, drugged driving, and public intoxication.
This is a David vs Goliath fight. The pot lobby outspends volunteer groups on average 12:1 and needs to outspend them at least 10:1 to win pro pot lobby initiated plebiscites. Sometimes the outspending is even more extreme (48:1 MA, 375:1 CO, 14:1 WA, and 18:1 OR). The victories do not reflect authentic support. We desperately need your support.
Clinical studies need to be done to see if there are any compounds in marijuana that might be extracted into pill format and made useful for known medical conditions along with prescription guidance for the medical profession. Every pharmaceutical legally sold in Canada must go through this process. We are rushing ahead of our knowledge.
Conviction and incarceration for possession of marijuana is extremely rare. In fact only 1/10th of one percent of all people found in possession of marijuana in both the US and Canada are ever convicted or imprisoned. Police are required by law to report when drugs are found on a person incidental to arrest and a high percentage of criminals have substance abuse problems. Virtually all convictions are for major trafficking offenses.
Mr. Prime Minister, and all Cabinet Ministers of the Federal Government of Canada, we, the undersigned, respectfully ask that you consider these points seriously and think of the larger societal consequences at stake and pull back from this idea and do not legalize recreational use of marijuana.
Please support parents who are trying to teach their children to live drug free. Please help lower the existing usage rate among our youth and future generations. Protect existing business and property owners from the downward market pressure that occurs in communities when marijuana stores locate nearby. There is nothing wrong with having a change of heart based on further reflection. In fact, wise choices require deep reflection.
"Wisdom consists of the anticipation of consequences." - Norman Cousins
C'est le moment de prendre la parole !

Le Canada planifie la légalisation complète de l'usage récréatif de la marijuana et en décembre 2016, le rapport d'un groupe de travail a recommandé la mise en place de boutiques pour la vente de produits contenant de la marijuana et la vente aux jeunes de 18 ans et plus. Nous exhortons tous les Canadiens à démontrer leur soutien à notre pétition qui vise à demander aux politiciens de considérer les coûts sociaux et les risques à la santé mentale associés à la disponibilité massive de cannabis puissant.

Malheureusement, il semble que les médias n'informent pas bien le public en ne rendant pas accessible l'ensemble d'une somme grandissante de données probantes au sujet de ces risques. Même notre Premier ministre a pris position officielle en annonçant que la légalisation de l'usage récréatif de la marijuana éliminera le marché noir et rendra l'accès à la marijuana plus difficile pour les jeunes même si les faits suivants contredisent cette position :

Le marché noir prospérera, il ne disparaitra pas.

En décembre 2016, l'émission 60 minutes a diffusé un reportage qui a examiné et documenté la situation des états du Colorado et de Washington, et qui a conclu que la légalisation du cannabis augmente la croissance du marché noir. Les organisations criminelles se servent de la demande accrue en vendant le même produit à moindre coût et sans taxe.

Les adolescents considèrent qu'il est plus difficile d'acheter du cannabis… s'il reste illégal.
Dans une étude nationale entreprise par l'université du Michigan Monitoring The Future (Un œil sur l'avenir) en 2014, un groupe d'adolescent affirment que, comparé à l'alcool, il est plus difficile d'acheter du cannabis s'il reste illégal. La légalisation permettra aux mineurs d'obtenir de la marijuana en envoyant un ami plus âgé en chercher pour eux. Toujours en 2014, une autre étude [(Correlates of Intentions, Intl Journal of Drug Policy, Vol 25, Issue 3) Relier les intentions, Journal International des politiques reliées à la drogue, numéro 3 du volume 25] a démontré que 10 % des adolescents qui ne consomment pas en ce moment le ferait si cette drogue devenait légale.

Des études démontrent une corrélation avec des problèmes de santé mentale.
Au Royaume-Uni, des études qui s'étalent sur des dizaines d'années démontrent un lien indéniable entre l'utilisation fréquente de la marijuana et la schizophrénie, les psychoses et les troubles bipolaires, particulièrement chez les jeunes utilisateurs, ainsi qu'une diminuation permanente du QI et des performances cognitives.

Conduite sous l'influence de la marijuana est plus difficile à détecter et à poursuivre en justice.

Malgré plus de quarante années d'études passées et présentes, la science n'est toujours pas en mesure de déterminer quel niveau de déficience équivaut à quel niveau de THC dans le corps à cause de différences de physiologie et de biochimie. Par conséquent, les lois qui régissent la conduite avec facultés affaiblies ne sont pas appliquées avec des tests empiriques comme l'ivressomètre, mais plutôt avec les déclarations de témoins, ce qui rend la preuve difficile. Les accidents mortels causés par la conduite sous l'influence de la marijuana ont doublé dans l'état de Washington depuis un an, soit depuis qu'il est permis d'acheter de la marijuana dans des boutiques spécialisées.

Autres facteurs importants à considérer :
L'industrie du cannabis a besoin de notre jeunesse pour survivre. Les plus grands utilisateurs de cannabis ont entre 15 et 24 ans. L'usage récréatif tombe radicalement après 25 ans. Une entreprise ontarienne qui envisonne un large marché ouvert et légal vient de signer une entente promotionnelle avec le rapper Snoop Dog, un avocat bien connu de la légalisation. Les techniques de promotion commando visant à attirer les jeunes deviendront plus intenses.

Les cannabis actuels contiennent plus de 16 % de THC (jusqu'à 28 % pour certaines génétiques) comparés à 3 % dans les années 70 et 80.
La Suède a tenté de légaliser la marijuana dans les années 70, avant de faire marche arrière dans les années 80 et de concentrer ses efforts sur l'éducation, la prévention et la réhabilitation. Ce pays jouit maintenant du plus bas taux d'usagers du monde occidental avec 5 %.
Les revenus imposables sont surestimés, parce que le marché noir vend toujours moins chers, et les coûts sociaux sont sous-estimés. D'autres coûts méconnus, pour n'en citer que quelques-uns, sont la perte de productivité, la vigilance accrus des services policiers pour surveiller l'utilisation par des mineurs, la conduite en état d'intoxication et l'intoxication en public.

Le lobby du cannabis dépense en moyenne 12 fois plus que les groupes de bénévoles anti-cannabis et n'a besoin de dépenser que 10 fois plus pour gagner une consultation démocratique initiée par le lobby même. Ce ratio est parfois encore plus débalancé (48 fois plus au Massachussetts, 375:1 au Colorado, 14:1 à Washington et 18 :1 en Oregon). Les victoires ne reflètent pas un soutien authentique. Cette bataille a lieu entre David et Goliath, et nous avons besoin de votre soutien.

Des études cliniques doivent être mises en place pour découvrir si certaines composantes contenues dans la marijuana peuvent être utiles pour combattre certaines maladies. Chaque agent pharmaceutique approuvés au Canada doit passer par cette étape. Nous mettons la légalisation avant le savoir.

La condamnation et l'incarcération pour possession de marijuana sont extrêmement rares. Seulement un dixième de 1 % de toutes les personnes arrêtées en possession de marijuana sont condamnés ou emprisonnés. La police est obligée par la loi de rapporter les instances où de la drogue est trouvée lors d'une arrestation et un haut pourcentage de criminels ont des troubles de toxicomanie. En réalité, virtuellement toutes les condamnations sont liées au trafic de stupéfiants.

M. le Premier ministre et ministres de cabinet du gouvernement fédéral du Canada, nous vous demandons respectueusement de considérer ces faits sérieusement et de penser aux conséquences sociétaires qui sont en jeux. Nous devons prendre du recul et ne pas légaliser l'utilisation récréative de marijuana. Soutenez les parents qui tentent d'enseigner à leurs enfants à vivre sans drogue. Changer d'idée après une réflexion approfondie est un signe de sagesse. Les choix illuminés requièrent une réflexion profonde.

« La sagesse consiste à anticiper les conséquences. » - Norman Cousins