Resurrection Sunday
11
people have signed this petition.
Add your name now!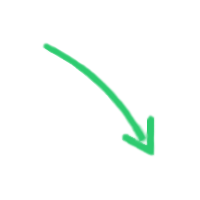 11

people

have signed.

Add your voice!
Maxine K.
signed just now
Adam B.
signed just now
There are some unmistakable parallels to what Christians are living through today in the Old Testament. The Jews were faced with the threat of a cancel culture that wanted to see them killed and the worship of God stopped. For the last year, Christians are facing a cancel culture that has closed churches, limited attendance, hidden the image of God with masks, required social distancing, and stopped communion. This unwelcoming environment is not the way that God wants Christians to worship and on Resurrection Sunday it is time to stand up for our faith.
In the book of Esther, the evil Haman tries to cancel the Jews and involves the king in this scheme. Haman could not stand that they rebelled against following the mandates and orders of the day (Esther 3:2). He despised them for their worship of God and nonconformance (Esther 3:4). Tons of money was offered as inducement for acquiescence (Esther 3:9). Haman was given authority to decide what would be best for the general population (Esther 3:10). Efforts were made to put an end to the Jewish way of worship (Esther 3:13). He saw himself and not the general public as essential (Esther 3:15).
Today, the Christian Church finds itself in a similar situation to where the Jews were in the book of Esther. Politicians have imposed mandates and orders that do not allow us to worship God freely. We are supposed to stay home and follow everything that politicians tell us to do instead of what God tells us to do in the Bible. We are all given a small amount of money to appease us and keep us reliant on the government and not on God. We are told that watching online is the same as meeting for worshiping in person. Health officials are given authority over our freedom of worship and we are told that this will keep us all safe. Our churches are not essential, but government buildings are kept open.
It took courage for the Jews to stand up on one day to the government orders and take back their freedom to worship. Christians need to follow this example on Resurrection Sunday and courageously meet back in church to worship God. This Sunday, in celebration and worship of the resurrection of Jesus, will you make a commitment to gather and freely worship God? Abandon all the things that have stopped or hindered worship for the last year and seek Him, calling on Him to save you.
I pledge to attend church on Easter with no mask hiding my face or muffling my song as I seek to praise Jesus for all He has done for me.
I pledge to worship from my heart standing shoulder to shoulder with fellow believers because we should all call on Jesus to save us.
I pledge to encourage other believers with a handshake and a smile because our risen Savior has overcome the sting of death for us.