Return to sanity...fire Houston Nutt
291
people have signed this petition.
Add your name now!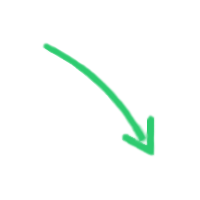 291

people

have signed.

Add your voice!
Maxine K.
signed just now
Adam B.
signed just now
The University of Arkansas football program was once a top tiered competitive football program. But the hiring of an inexperienced coach -- who actions display an insurmountable level of self doubt and insecurity: Insists on putting all of the attention upon himself -- demonstrated by running on to the field in front of his team, jumping into the stands to lead the marching band after barely beating an over matched opponent, or even sending text messages moment before he is to coach his team in a bowl game. His demonstrated display of insecurity and self doubt is further exemplified through instances of whining about \'slaps\' (i.e. detractors) and message boards and their so called rumor mongoring, yet he justifies employing the same tools -- most clearly demonstrated by his silent endorsement of several slanderous and damaging e-mails about a key starter for his team. He has demonstrated blatant insubordination when he ignored a clear directive from his \'bosses\' to hire an offensive coordinator. Therfore, one was hired for him. Rather than work with this selected addition to his staff, he did everything in his power to undermine and work against this appointed offensive coordinator. The examples sited reflect a person who does not exhibit the necessary leadership skills to manage a competitive football team. The results of the team have corresponded with the disarray and lack of leadership behind the scenes: A 61% winning percentage in his 9 years as head coach. His winning percentage within the SEC is only 51%. Key recruits within the state of Arkansas are lost yearly (to other schools) -- as demonstrated by the departure of the states top 3 recruits to schools other than the University of Arkansas, along with the trnasfer of the states two top recruits from the year prior. Upon hiring, Houston Nutt promised to bring a nationalo Championship to this program. Since being hired, he has not even coached his team into a BCS bowl game (necessary for a team to even contend for the national championship). The best this coach has done is secure 2 SEC-West Championships and two top 15 finishes in his 9 year tenure. Additionally, he has added the worst home loss to the Arkansas razorback\'s record book and one of the worst home records (2006) since 1958. This coach has failed to meet the objectives he presented to the fan base upon hiring. So, it is time to allow another coach to take the reigns to see if these goals; or at least a higher form of success, can once again be pursuable and achieveable.
Sponsor
This petition is designed and sponsored by HoopHog. \"Give all fans a voice...not just season ticket holders, high dollar boosters and athletic staffs!\"