Restoring Peace, Safety and Public Order in Gitlaxt'aamiks, BC
94
people have signed this petition.
Add your name now!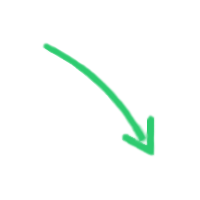 94

people

have signed.

Add your voice!
Maxine K.
signed just now
Adam B.
signed just now
Please stand together with us and assist us in taking back our community by restoring Peace, Safety and Public Order in our beautiful Gitlaxt'aamiks, BC!
Over the past few months various households and individuals have been devastated and effected by a slue of break and enters, vehicle break-ins, vandalism (to homes, personal properties, personal items, etc) and theft was the biggest one where various items worth over thousands of dollars have been stolen.
This petition is raising awareness to our Gitlaxt'aamiks Chief and Council and Lisims Nass Valley RCMP and would like to see the following changes:

We the community of Gitlaxt'aamiks want this to stop once and for all because we have a right to feel safe in our own homes and wont have to feel worried about our personal belongings when we are not home.
We the community of Gitlaxt'aamiks would like to form an official "Community Watch" group and doing so by requesting financial and other support from entities. To also create official incident report forms, secure or raise funds for supplies such as handheld devices, flashlights and provisions for fuel for patrols.
We the community of Gitlaxt'aamiks would like these young offenders to be charged, offer an apology to all people they affected, give back all stolen items to the various people they stole from, do counseling, be put in confinement or perhaps a restorative justice circle and for them to have an intervention with their families.

For the parents of these young offenders to be accountable for their child's actions
For the parents to seek support for their child to recover

For the Lisims Nass Valley RCMP to respond quickly to incidents that are reported so the offender could be caught moments after an incident has occurred.
For the "Curfew Act" to be in effect or to be re-instated that was enacted by New Aiyansh Village Government on January 4, 2001.

For the Gitlaxt'aamiks Chief and Council to appoint or employ a "Curfew Officer" as stated in this act.

Force the powers that be and the huwilp to address illegal sale of alcohol and drugs.appoint various community members to various positions and committees.
We do not want it to get as far as someone being brutally assaulted when these offenders are under the influence of Alcohol and Drugs.
By signing this petition you are assisting in the first positive step to preventing future incidents from happening! Tyooyaksim N'iisim gans Si'aamhl W'ilin!