Restoring CandyCraft's Gem Rates!
27
people have signed this petition.
Add your name now!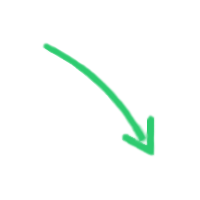 27

people

have signed.

Add your voice!
Maxine K.
signed just now
Adam B.
signed just now
On January 3rd, 2016, a change was made on the CandyCraft server (Minecraft) that is already impacting gameplay -- drastically reducing the drop rates of gems when mining. The rates were reduced in order to, in theory, spur people to buy gems off of the server page to create even more revenue for the server following the Christmas and New Year's sales. In addition, the rates are even further reduced in the CandyKing mine, as the theory is they'll have more money to toss at the server.
Personally, I don't agree with this type of practice (extortion) in the slightest. It can't cost that much to run a Minecraft server, and considering how many people bought the CandyKing donor rank during the sales and at the launch of the server just to have the opportunity to talk to one Joey Graceffa ($75 and $150, respectively). If my calculations are correct, they should be running fine at least through 2016 with plenty to spare, if running a Minecraft server actually costs anything (again), I don't think it does).
There's no way around the topic, coaxing people into buying off the website in order to increase revenue for the server via severely limiting one of the most basic tools in the game is nothing short of extortion. And I don't know if it's just me, but I'm not going to sit idly while the server gets mucked up. Let's take action, shall we?
Let's say the gem rate doesn't get fixed. Here's a step-by-step chain reaction of things that have a very, very strong possibility of happening (about 94.7%)
1. As CandyCraft stands now, the gemshops are by far the most effective way of making money on the server, fueled mostly by CandyKing donors and people that take the most advantage of the gemshops ran by the CandyKing donors, such as Lauraxxo and myself. If the gem rates weren't fixed, the biggest way for people to earn money would no longer exist as the gemshops would ultimately close for being a waste of space.
2. This would leave PVP as the most profitable way of earning money for a great deal of ranks (not counting on-plot games, such as skin contests), which offers between 14-15M per stack. I've personally found PVP quite unprofitable after P0 CandyCastle, as KitKatKing offers more money mining there and the amount of money for ranking up after P0 KitKatKing goes up greatly after each prestige. This will ultimately turn off all the bigger people that literally cannot do anything without slaving away at their computers for literal days to rank up. Let's say that this step makes all the donors, as well as everyone above P4, leave.
3. With this mass exodus, not only would numbers drastically decrease, but all it would leave are the newbies and the helpers, who aren't that present in the community anyway. All the people who built up the community and all the big personalities would be gone. And as I know from trying Yu-Gi-Oh when I was little, if you don't have proper guidance, you'll get bored.
4. Eventually, these newbies will get bored enough to where they themselves will leave, with the server only having the helpers, Joey, Stacy, and everyone else he wants to pull on board with him left. This is marked as my "game over" stage, with the only winners being whoever made the profit off of the donors with launch hype and two back-to-back 50% off sales.
Long story short, if gem rates don't get fixed, CandyCraft is bound on a path towards destruction, and no one wants that.