Restore the Right to Assemble
88
people have signed this petition.
Add your name now!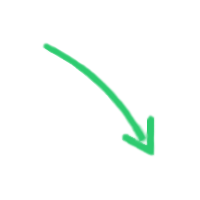 88

people

have signed.

Add your voice!
Maxine K.
signed just now
Adam B.
signed just now
Governor Abbott,
We the people of this, The Lonestar State, do respectfully beseech you as members of and in solidarity with the very lifeblood of this blessed State and Nation, the Small Business Community. We request, in accordance with our "Inalienable rights to life, liberty, and the pursuit of happiness," that you repeal the well-meaning, yet unnecessarily burdensome restrictions placed directly and heavily on businesses, places of worship and public gathering grounds regardless of any factors having to do with the recently arrived, ever elusive and highly questionable "thing" that we've come to know as Covid-19.
The Constitutional Texan: hardworking and independent; with the most unshakable resolve; those who treasure the Nation our founders and framers worked so diligently to birth; who value more Freedom and less Government; who have shown time and time again that they look to you even as you face the flood of overwhelming battery and slander; whom you have shown that you are indeed a man of integrity and conviction; those who brought you to this dance and set you in the highest of offices in the most formidable State of this Union, are calling upon you to stand once again with us and embrace and defend our individual freedoms, granted not by government, but by our Creator.
Fear is among the greatest contenders for the focus of human contemplation. Those who sell fear, often profit immensely from it's hypnotic grip on the ever fragile state that is human sanity. Those who face fear head on, will at the very least, sleep in peace knowing that they did indeed hold fast to their unwavering commitment to truth and perseverance.
Covid-19 makes no distinction between Protester and Bar owner: it does not know the difference between selling alcohol and selling food; it does not discriminate between those who would see this Nation's very moral fabric destroyed and those who simply want to provide for their families and communities. Covid-19 is currently being used as a tool to manipulate many Good and Patriotic men and women into turning a blind eye to the seemingly grey and docile body of constituents who embrace the Declaration of Independence and Constitution of the United States and Texas, and steer their attention to the vibrant colors and deceitful whispers of the mysterious forces of error and greed.
It is with a heavy heart that I watch daily, the onslaught of lies and historical indifference as it erodes the principals of our great State and Nation. With all that is in me, please do not join the ranks of the cancerous, rather, stand strong for our Rights! We are here, will remain here, and we will support you to the end in defense of all that is Constitutional, Righteous and Necessary to the success and preservation of our posterity should you choose to demonstrate the resolve that we pray is in you.
May God Grant you the Wisdom to choose and the Courage to act upon it,
Texan