Restore Green Ridge Schools' 5 Day School Week
11
people have signed this petition.
Add your name now!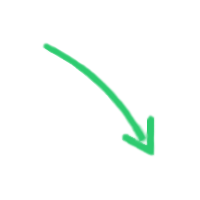 11

people

have signed.

Add your voice!
Maxine K.
signed just now
Adam B.
signed just now
We the undersigned are requesting that Green Ridge R8 School Board restore a five day school week for the 2020-2021 School year. We are requesting that the district remain with the five day school week until:
1) There is a public forum for all members of the community to voice questions/concerns and have them addressed by the board and superintendent

2) There is a solid plan in place for children who would be negatively impacted, displaced or deprived of opportunities due to the loss of a school day
3) The financial ramifications on the community are addressed

4) An impartial and unambiguous poll is held


5) The community deems a four day school week the best option for the community and students

Please consider signing this petition today in order to help take an important step to restore the exceptional education in Green Ridge Schools. Was the manner in which Green Ridge School elected to abruptly switch to a 4 Day/Week School done appropriately, with open communication, transparency and with the best plan for the students and the community?
In 2018/19, Green Ridge School lost 11 of 33 teachers to other schools and retirement. It was difficult to replace 1/3 of their staff, and leadership had already been considering switching to a 4 Day School Week. While other MO schools have considered this option as well, some are choosing other plans like delayed start & moral boosting efforts to attract strong candidates and retaining teachers.

The scheduled number of hours students will be in school next year will be significantly less than in years past.

The level of overall and academic achievement of Green Ridge Schools has consistently dropped annually since 2016 (100%), according to the MO Department of Elementary and Secondary Education's published Annual Performance Ratings.

An unsecured, vague, electronic survey was created and circulated by the superintendent in November 2019, stating that Green Ridge Schools wanted submitters' opinions about the possibility of a 4 day school week and wanted to know if survey takers would like a 4 day school week. Anyone anywhere could complete the survey any number of times as it was not closed by number or geographical location. The survey was run through Google forms, which has some technological and account limitations to those not familiar or computer savvy. Students and staff who routinely use Google technology were encouraged and reminded to complete the survey, which was posted to the World Wide Web and Facebook.

Green Ridge Schools circulated no clear, obvious communication with parents, community members or students indicating it was advancing to a decision to switch next year's weekly structure of the schools prior to a letter mailed out informing parents in January 2020. In fact, community members who do not have children in school were not notified of the possible change at any time if they were not an employee or on the school's guardian email contact list.

Data was gathered and compiled by the superintendent, who then created 4 calendar options for the Calendar Committee (made up of school staff) to chose from for next year's district calendar. Two calendars had omitted school hours on Mondays, and two calendars had omitted school hours on Fridays. No calendar option was provided with school Monday - Friday. The committee-selected calendar was then submitted to the board for the Public December Board Meeting for approval. (Historically, district calendars are approved by the Board of Education in February or March, not December.)
The December Meeting Agenda did not specify discussion of a "4 Day School Week" but rather "district calendar". No one from the public outside of the school would have known they were going to be deciding on whether to switch to a 4 day school week. The superintendent shared her overwhelmingly supportive survey results with the board and the board moved to vote on the calendar approval, despite a board member's concerns with the validity of the survey. The calendar was approval 6-1, which then put a 4 day school week in place for the 2020/2021 school year.
The Board President, Vice President and another Board Member, who have immediate family members employed at the school, voted in favor of the 4 Day/Week Calendar. The Board Member opposing the vote to adopt the calendar change was a former educator, coach and principal at Green Ridge. His concerns regarding validity of the survey were pushed aside after condescending or dismissive comments from the board officers.
To date, the Board President has not acknowledged my invitations to discuss concerns. The Superintendent has responded turning down invitations to meet with community members in a forum or group setting despite being made aware individuals are hesitant to meet privately due to concerns of retaliation. The superintendent has stated "the district will be sending out information to parents when (it has) all of the plans/arrangements completed for next school year." Aside from the limited number of survey responses, the school has not received a broad scope of feedback from the community regarding the impact that a 4 day school week may have on it, its parents and students. There has been no open public dialog regarding the potential child care, impact on illegal substance experimentation, access, usage, promiscuity, vandalism, options for students in low income homes, children in neglectful environments, extra costs for young student child care, options for older student oversight, impact on parents' and guardians' employment, cost savings to the school, etc. The superintendent stated paychecks of staff "should not" change but not guaranteed they will not.
Please consider supporting the petition today if you are a Green Ridge School District Member, in order to ensure concerns of the sole opposing board member, possibly other board members, our parents, teachers, students, community members and tax payers who want to see the exceptional education of Green Ridge Schools is restored to a high academic environment consisting of accountability, transparency, open communication and collaboration with its community.


This information is based on extensive amounts of video, written correspondences with school leadership, meeting notes, minutes and other public documentation