Restituez a Haiti la Rancon Française ($ milliards)
505
people have signed this petition.
Add your name now!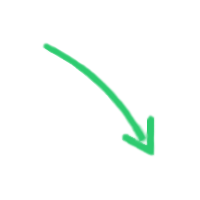 505

people

have signed.

Add your voice!
Maxine K.
signed just now
Adam B.
signed just now
Pétition exigeant que l'État français restitue intégralement à la République d'Haiti les fonds qu'elle lui extorqua de force à partir de 1825. En 2003, la valeur capitalisée de la rançon de Charles X était estimée à 22 milliards de dollars É.U.
Cette demande de restitution représente une première mesure de justice économique et un témoignage de respect envers, à la fois, la souveraineté et l'héritage révolutionnaire du peuple haïtien.
ENGLISH VERSION: http://www.ipetitions.com/petition/restitution4hai...
VÈSYON KREYÒL: http://www.ipetitions.com/petition/restitisyonpoua...
REFERENCES:
ACTE DE L'INDEPENDANCE (1804) « Les généraux, pénétrés de ces principes sacrés, après avoir donné d'une voix unanime leur adhésion au projet bien manifesté d'indépendance, ont tous juré à la postérité, à l'univers entier, de renoncer à jamais à la France, et de mourir plutôt que de vivre sous sa domination. ».
CONSTITUTION D' HAITI (1805) Article 1: Les habitants de l'île ci-devant connue sous le nom de Saint-Domingue ont résolu de se donner un pays qui sera désormais dénommé « Royaume d'Haïti », lequel est souverain et indépendant de tout autre pouvoir de l'univers Article 2: l'esclavage y est à tout jamais banni.
ORDONNANCE DE CHARLES X (AVRIL 1825) Art. 2 : « Les habitants actuels de la partie française de Saint Domingue verseront à la caisse fédérale des dépôts et consignations de France, en cinq termes égaux, d'année en année, le premier échéant au 31 décembre 1825, la somme de cent cinquante millions de francs, destinée à dédommager les anciens colons qui réclameront une indemnité »
POURQUOI LA FRANCE DOIT RESTITUER A HAITI LA RANÇON DE CHARLES X
« La rançon a été soutirée de force et avec une ordonnance officielle de l'État Français. «Le 3 juillet 1825, la frégate «La Circée» s'est présentée dans la rade de Port-au-Prince dans le but de faire accepter au gouvernement haïtien le contenu de l'ordonnance royale promulguée par Charles X.».


1853: VOL À MAIN ARMÉE! L'amiral français Duquesne menace le bombardement de Port-au-Prince afin de forcer le rétablissement des paiements de la rançon de 1825 stoppés en 1852 par l'empereur Haitien Faustin Soulouque.
Mars 1877: Agression de canonniers français contre Haiti. Prétexte: relancer les paiements de la rançon de 1825 ; balance estimée à 20 millions de Francs-or».
FRANÇAIS, ALLEMANDS ET AMERICAINS ENRICHIS PAR « LA DETTE »
«La plus ancienne référence relative à l'établissement d'une banque en Haïti... correspondance échangée au cours du mois de septembre 1825 entre un commerçant étranger, M. Nicolas M. Kane, et le secrétaire d'État Balthazar Inginac...proposition faite par M. George Clark au nom d'un groupe allemand, Hermann Hendrick et Co...une banque pouvait faciliter le processus de mobilisation des ressources nécessaires au remboursement de l'indemnité... voyez aussi : National City Bank of New York, exclusive monopoly in Haiti.
COMMENT L'ÉTAT FRANÇAIS DISTRIBUA-T-IL LA RANÇON
« En 1819, Dubois-Martin sollicitait une pension du Roi de France... Dubois-Martin, qui ne désespérait pas d'être indemnisé, un jour, de ses pertes à Saint-Domingue...décéda le 6 juillet 1833 à Boston, sans avoir vu la couleur du moindre écu».
Peut-on donner un sens à l'acte de repentance publique pour des fautes commises dans le passé en évacuant la notion fondamentale de réparation due au titre de ce crime, alors qu'à l'abolition les propriétaires d'esclaves avaient été indemnisés pour perte de main-d'oeuvre?
LE CODE NOIR (MARS 1685) « Art. 12. Les enfants qui naîtront des mariages entre esclaves seront esclaves et appartiendront aux maîtres des femmes esclaves et non à ceux de leurs maris, si le mari et la femme ont des maîtres différents ».
Sponsor
Haitian Lawyers Leadership est dédiée à la protection des droits civiques et culturels des Haitiens. Dès 1990, les masses haitiennes ont entamé un processus de libération du cercle de dépendance, dette et domination étrangère dans lequel il se trouve coincé par les puissances Euro-Américaines, depuis deux siècles. Une enclave qui fut, dans un premier temps, gérée par le Code Rural imposé par l'élite économique au nom des puissances impériales et de la rançon française. La force d'occupation militaire de 2004 vise à zombifier le peuple noir d'Haiti, le terroriser et ainsi parvenir à contrer toute tentative de se libérer d'une condition de maitien-en-pauvreté. Rien n'y fera car la lutte entamée par le peuple haitien aux cris de justice économique et restitution se poursuit. La France doit 21.7 milliards $ à Haiti (c'était l'estimation en 2004!). Le jour viendra, où le droit prime sur notre terre. Le jour viendra où les citoyens de ce monde auront conquis pouvoir et information nécessaires afin de se tenir debout avec le peuple haitien et faire face à l'empire. Ce jour là, ni les É.U., ni la France, ne pourra, en toute impunité, enlever à quelque peuple que se fut le droit de jouir des fruits de ses labeurs. Marguerite Laurent Haitian Lawyers Leadership Network
Links
Comité pour le Remboursement Immédiat des Milliards Envolés d'Haïti (CRIME) - 14 juillet 2010
Ce comité est à l'origine de la mise en ligne, le 14 juillet dernier, d'une réplique en forme de canular du site internet du ministère français des Affaires étrangères, dans lequel était faussement annoncé un remboursement de la rançon de Charles X à Haiti.

Message urgent à la Gouverneure générale du Canada, Michaelle Jean - sujet: RESTITUTION - 20 janvier 2010
Texte et lien vidéo de l'appel lancé sur les ondes de la chaine de télévision nationale CTV à la Gouverneure générale du Canada, Michaelle Jean, née en Haiti et jadis citoyenne française.
Site web de l'auteur et militant pour la justice sociale Jafrikayiti (aka Jean Saint-Vil)
Haiti, France and the $40B Elephant - Feb 17, 2010
France24 (TV) covers Nicolas Sarkozy's historic visit to Haiti on Feb17 2010. Guests include Olivette Otele and Jafrikayiti (Jean Saint-Vil) discussing the thorny issue of the Charles X Ransom - over 90 million Gold Francs (Est. current value $40 Billion U.S) collected at gunpoint by various French governments from the Haitian state, between 1825 and 1947.
Haitian Lawyers Leadership Network (HLLN)
A network of lawyers, scholars, journalists, concerned individuals and grassroots organizations and activists, dedicated to institutionalizing the rule of law and protecting the civil and cultural rights of Haitians at home and abroad.