Return of MahaTiThadda Ghanda Bell and YeWun Bell To Myanmar (Burma)
17
people have signed this petition.
Add your name now!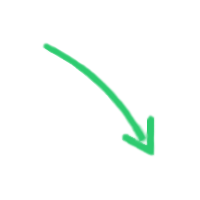 17

people

have signed.

Add your voice!
Maxine K.
signed just now
Adam B.
signed just now
U Hla Htay BSc(Rgn), MSc (UCL), MICS, ACIArb, London Maritime Arbitrators' Association (Retd)
9 Homer Row, City of Westminster, London W1H 4AW, UK
T: 020 7723 2186 M:07866 140 596 E: uhlahtay@hotmail.com; uhlahtay9@gmail.com
YeWun Bell MahaTiThadda Ganda Bell
Petition to UK Culture Ministry and Victoria and Albert Museum for return of MahaTiThadda Ghanda Bell and YeWun Bell
Requesting your joining and enlisting in petition for restitution of MahaTiThadda Ganda Bell and YeWun Bell from the Victoria and Albert Museum, London
From my research, I have established direct link between the two MahaTiThadda Ganda brother bells MahaTiThadda Ganda Bell kept in storage at Blithe House, Victoria and Albert Museum, London and the MahaTiThadda Ganda TharraWady KoneBoung Bell at the Shwedagon Pagoda moulded contemporaneously 175 years ago on the Sunday 5th Waning day of TaBoDwe 1204 B.E (February 21,1841 A.D). The small Bell was taken to UK during First and Second Anglo-Burmese Wars and donated to the then South Kensington Museum. It has been 175 years ago and 7000 miles apart.
In 2015 the British Government ordered Museum to relocate all their stored items and return the Blithe House to the State by 2020. Therefore, we will not know where MahaTiThadda Ganda Museum bell would end up after 2020 and the Museum does not know as well.
While researching MahaTiThadda Ganda Museum Bell, I came across YeWun Bell kept in Victoria and Albert Museum Somerset storage, UK which was donated by Commander C.McLoughlin in 1844 to the museum.
Both bells are highly significant in Historical, Cultural and Religious terms with high impact to Myanmar. I am arranging restitution of these two bells to Myanmar as soon as possible.
I have requested Myanmar Cultural Minister to help me and support throughout the process of restitution with UK Minister of Culture and the Chair of Victoria and Albert Museum Trust for their returning the two bells to me and London Myanmar Ambassador for restitution.
To expedite the process and also as a public demand by Myanmar and sympathisers of the restitution, I would like you and encourage your, families, friends and colleagues to join me in
requesting release of these bells by responding to me at uhlahtay9@gmail.com with your name and
place of residence just town and country. The petition will be presented separately to the UK Minister of Culture and the Chair of Victoria and Albert Museum Trust prior to the Museum Trust meeting.
I have confirmation from Shwedagon Pagoda Trust and recently built Shwedagon Museum supporting for transport of the bells for permanent preservation and public display once the bells were returned to Myanmar.
I would be much obliged and appreciated for your kind support in this restitution process. Thank you.
Kind regards with metta
Pantanaw U Hla Htay
Email: uhlahtay9@gmail.com