Response to "Unplanned" film screening at King's University College
593
people have signed this petition.
Add your name now!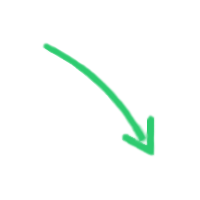 593

people

have signed.

Add your voice!
Maxine K.
signed just now
Adam B.
signed just now
January 15, 2020
To Dr. Malloy, Principal, King's University College,
On Thursday, January 10th, Campus Ministry sponsored the screening of Unplanned, an anti-abortion film ostensibly based on a true story, which has been widely discredited as anti-abortion propaganda that incorporates graphic and inaccurate depictions of abortion. On July 11, 2019, a Globe & Mail review of the film suggested "Unplanned will make you writhe in agony over how such an ugly, malicious and potentially dangerous piece of religious and political propaganda could have made its way into this world."[1] Similarly, the review of the film in the National Post ran under the headline: "Anti-abortion film Unplanned is useless propaganda and poorly made cinema packed with lies."[2] Similar reviews appeared in the Toronto Star[3] and Maclean's[4], as well as in many other venues. Despite this reception in the media and subsequent protests, the Director of Campus Ministry opted to show a polemical film that he had not pre-screened.[5]
As a Catholic post-secondary institution, King's is committed to academic inquiry informed by the Catholic intellectual tradition. This tradition takes as its purpose truth-seeking through respectful dialogue and disagreement. If appropriately framed through the formal inclusion of faculty members or other experts, the community at King's would have managed a difficult conversation through open engagement and the critical assessment of ideas. At this event, however, there was no intentional provision for meaningful dialogue or debate.
The organization of the Unplanned event was inconsistent with the principles of the Catholic intellectual tradition. As the fictionalized adaptation of a memoir, the film was produced by the evangelical Christian movement in an effort to defund Planned Parenthood and undermine women's reproductive rights. It includes graphic representations of abortions that have been described by physicians as "inaccurate and fearmongering depiction[s] of the procedure."[6] Further, claims made in the film about Planned Parenthood's financial policies and economic motivations are inconsistent with the not-for-profit organization's tax records.[7] Despite these falsehoods, the event is described on the King's calendar of events as an "inspiring true story."[8]
We are also deeply concerned with the media coverage of this event, in which the Director of Campus Ministry speaks on behalf of King's University College. In conversation with CBC, the Director of Campus Ministry stated, "We chose to show the movie Unplanned because it's really consistent with our general ethic of life at King's. We support life as a Catholic institution from conception until natural death" (emphasis added).[9] [10] In an email to a concerned faculty member, you stated:
King's, like any other university, is where challenging political, social, religious topics can be discussed in an environment that is respectful and safe. Open dialogue and debate about 'uncomfortable truths' is part of our mission. We are not advocating for any side of this debate but rather being a vehicle for the conversation (emphasis added).
In his media interviews, however, the Director of Campus Ministry explicitly arrogated an institutional position on King's behalf. This statement directly contradicts an institutional commitment to "open dialogue and debate." Even faculty, who are afforded the protections of academic freedom, are denied the right to speak on behalf of the institution:
Faculty Members have the right to cite affiliation with and title at King's University College when exercising their rights of action or expression. Faculty Members shall, however, endeavour to ensure that their actions or expressions are not interpreted as representing the official position of King's University College (emphasis added). [11]
In addition to taking a specific position, the Director's pronouncements blatantly misrepresent King's mission statement and values, which do not include any reference to an "ethics of life." Instead, our mission statement says we are "engaged in the open pursuit of truth" and that, at King's, we create "an inclusive and empowering space for students by nourishing their capacity for critical thought, articulate expression, creativity, and ethical action."[12]
In speaking to the media, the Director of Campus Ministry stated, "I hope it sends a message to women that we are concerned about unborn children."[13] This position is hostile to women. Abortion is a safe and legal health service for women in Canada and is accessed by approximately one-quarter of child-bearing women.[14] Women who have exercised their rights to reproductive care risk being stigmatized and traumatized by the ideological position presented both in the film and in the Director's statement.
The furor and fear expressed by students, staff, faculty, and the broader community confirm the inappropriate handling of this event and its promotion. Overall, the organizers of the event wholly underestimated the commitment to deep debate at King's University College. Consequently, we have lost the opportunity to engage a highly inflammatory issue in an informed, deliberative context; we have lost the opportunity to model to our students and the broader community the methods of inquiry and debate that are at the centre of the liberal arts.
The public endorsement of an anti-abortion stance at King's University College by the Director of Campus Ministry is of great concern to the viability of our institution as we work to recruit and maintain excellent students, staff, and faculty. Such a claim is antithetical to our mission statement and institutional value of inclusivity and is deeply disappointing and disturbing for many of us at King's.
We are calling on you, as the Principal of King's University College, to demonstrate leadership consistent with King's mission and values as a publicly-funded, Catholic post-secondary institution. Specifically, we call on you to:
Assure faculty and the broader King's community that the institution will uphold its mission of the respectful and critical dialogue of difficult subjects in a scholarly, just and ethical manner and that the Unplanned event did not meet the threshold of those elements within the Catholic intellectual tradition;
Insist upon a formal apology from the Director of Campus Ministry to members of King's and the broader community for appropriating King's mission and values;
Restore transparency and collaborative programming for the Veritas Series (formerly Religious Life Lecture Series) by reinstituting a functional Religious Life Committee with representation from faculty, students, and other stakeholder groups;
Affirm that faculty, staff, and students at King's University College are not mandated to ascribe to all or any elements of Catholicism (i.e. King's is non-confessional);
Provide material resources and other support for the International Women's Day 2020 Teach-In on Friday, Jan. 17.
Signed (alphabetically),
Carrie Arnold, Asst. Professor, Thanatology
Stephanie Bangarth, Assoc. Professor, History
Laura Beres, Assoc. Professor, Social Work
Cathy Chovaz, Assoc. Professor, Psychology
Claudia Clausius, Assoc. Professor, English, French & Writing
Jinette Comeau, Asst. Professor, Sociology
Denise Cooke, Administrative Assistant to Departments/Chairs
Anisha Datta, Assoc. Professor, Sociology
Tosha Densky, Program Liaison, Social Work
Jeanette Eberhard, Asst. Professor, Management, Economics & Mathematics
Wendy Ellis, Assoc. Professor, Psychology
Jordan Fairbairn, Asst. Professor, Sociology
John Grant, Assoc. Professor, Political Science
Erin Hannah, Assoc. Professor, Political Science
Chaya Halberstam, Assoc. Professor, Religious Studies
Michelle Hartley, Asst. Professor, English, French & Writing
Lynda Hutchinson, Asst. Professor, Psychology
Peter Ibbott, Assoc. Professor, Management, Economics & Mathematics
Lynne Jackson, Assoc. Professor, Psychology
Erika Katzman, Asst. Professor, Disability Studies
Liam Kennedy, Asst. Professor, Sociology
Allyson Larkin, Assoc. Professor, Social Justice & Peace Studies
Christine Lavrence, Assoc. Professor, Sociology
Stephen Lofts, Professor, Philosophy
Miriam Love, Academic Counselor, Academic Dean's Office
Kristin Lozanski, Assoc. Professor, Sociology
Krista Lysack, Assoc. Professor, English, French & Writing
Sally McNamee, Assoc. Professor, Childhood & Social Institution
Tom Malleson, Assoc. Professor, Social Justice & Peace Studies
Vidya Natarajan, Writing Program Coordinator
Jacquetta Newman, Assoc. Professor, Political Science
Ana Ning, Assoc. Professor, Sociology
Melissa Page-Nichols, Sessional Instructor, Social Work
Marcie Penner, Assoc. Professor, Psychology
Chris Roney, Assoc. Professor, Psychology
Patrick Ryan, Assoc. Professor, Childhood and Social Institutions
Adrienne Sauder, Learning Skills Strategist, Student Affairs
Bharati Sethi, Asst. Professor, Social Work
Derek Silva, Asst. Professor, Sociology
Tracy Smith-Carrier, Assoc. Professor, Social Work
Renee Soulodre-La France, Professor, History
Tom Tieku, Assoc. Professor, Political Science
Estelle Van Winckle, School Administrator, School of Management, Economics & Mathematics
[1] https://www.theglobeandmail.com/arts/film/reviews/article-anti-abortion-film-unplanned-is-a-disgusting-piece-of-propaganda-that/ Retrieved Jan. 12, 2019
[2] https://nationalpost.com/entertainment/movies/anti-abortion-film-unplanned-is-useless-propaganda-and-poorly-made-cinema-packed-with-lies. Retrieved Jan. 12, 2019
[3] https://www.thestar.com/opinion/contributors/2019/07/10/unplanned-film-supporters-expose-their-hypocrisy.html Retrieved Jan. 12, 2019
[4] https://www.macleans.ca/opinion/anne-kingston-unplanned-film/ Retrieved Jan. 12, 2019
[5] https://london.ctvnews.ca/king-s-university-college-screening-controversial-anti-abortion-film-1.4759816 Retrieved Jan. 10, 2019
[6] https://www.huffingtonpost.ca/entry/an-obgyn-debunks-unplanned-the-anti-abortion-movie_n_5cb74ff4e4b0ec270a4684bd?ri18n=true&guccounter=1 Retrieved Jan. 13, 2010
[7] https://www.macleans.ca/opinion/anne-kingston-unplanned-film/ Retrieved Jan. 12, 2019
[8] https://www.kings.uwo.ca/about-kings/visitor-info/calendar-of-events/unplanned-film-screening/ Retrieved Jan 13, 2019
[9] CBC London Morning, Jan. 10, 2019
[10] https://westerngazette.ca/news/king-s-screening-major-anti-abortion-film-on-thursday/article_0133d1ae-3188-11ea-8160-3f07eac36ce2.html Retrieved Jan. 13, 2019
[11] https://www.kings.uwo.ca/about-kings/mission-statement Retrieved Jan. 13, 2019
[12] https://www.kings.uwo.ca/about-kings/mission-statement Retrieved Jan. 13, 2019
[13] https://london.ctvnews.ca/king-s-university-college-screening-controversial-anti-abortion-film-1.4759816 Retrieved Jan 12, 2019
[14] CBC London Morning, Jan. 10, 2019