Respect For Stephenie Meyer Now!
2700
people have signed this petition.
Add your name now!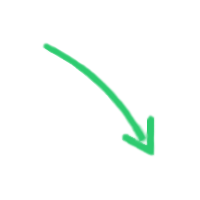 2700

people

have signed.

Add your voice!
Maxine K.
signed just now
Adam B.
signed just now
This petition is a demand for respect for Stephenie Meyer, author of the Twilight Saga, and the work she has created (both Twilight related and otherwise). Ms. Meyer has suffered brutal attacks against her work and her personal character since becoming a famed best-selling author. This comes with the territory to a certain extent and is expected from critics, but the injustices that inspired this petition are the crimes committed against her by her own fans. She has been berated & belittled, set to extremely high and unreasonable standards & expectations, and worst of all, repeatedly had her work literally stolen from her and illegally mass distributed by people who call themselves her fans. The straw that broke the camel\'s back was the last and most grave injustice, the thievery of a partial rough draft of her unfinished novel, Midnight Sun. A loss that not only is an extremely painful and deeply personal violation to Ms. Meyer, but incidentally robs the fans themselves of what could have been one of the most amazing additions to Ms. Meyer\'s list of works. A huge section of her fan base has taken their obsession to a level so mutated by greed for all things Twilight that they have seemingly come to believe that their \"loyalty\" has given them some sort of claim on anything Ms. Meyer creates. They are under the delusion that they are entitled to her work, whether they have her permission or not. Also, they believe that their opinions on her stories and characters should be the final word on what gets written by Ms. Meyer. This petition is a call to all who will sign it. It calls for a promise to never read a piece of work produced by Stephenie Meyer without first being absolutely sure that Ms. Meyer intended for it to be read at that time and in that capacity; to never say a word against Stephenie Meyer or her work that is not an honest and constructive opinion or criticism; and to first and foremost, always respect and appreciate Stephenie Meyer and the amazing work that she has so generously shared with us all. Please sign in support of this promise. This is not an expectation or plea for her to write anything except for what she wishes to write. And if she chooses to share those writings with us, we should feel blessed and graciously accept a second chance to be her fans, no matter what form she gives it to us in. **(I personally refuse to call myself a Twilighter again until there are at least 1,000 signatures on this petition. I am embarrassed and ashamed to count myself among a group that I can
Sponsor
Meagen Hollandsworth teamstephenie@yahoo.com All comments with the following WILL BE DELETED: 1. Duplicate signatures. 2. Negative comments of any kind. 3. Pleas for Stephenie Meyer to finish writing Midnight Sun. THIS PETITION IS FOR SUPPORT AND TO PLEDGE LOYALTY. IT IS NOT A REQUEST FOR STEPHENIE MEYER TO CONTINUE WRITING MIDNIGHT SUN. THIS IS ALSO NOT A FORUM TO EXPRESS YOUR DISLIKE FOR MS. MEYER OR HER WORK. RESPECT THIS OR YOUR COMMENT WILL BE REMOVED. I DON\'T LIKE CENSORSHIP BUT I DO BELIEVE IN A TIME AND A PLACE FOR EVERYTHING AND THIS IS NOT THE TIME OR THE PLACE FOR ANY OF THE ABOVE MENTIONED THINGS.
Links
Meagen Hollandsworth\'s MySpace page http://www.myspace.com/busted_heart/ Team Stephenie\'s MySpace Page http://www.myspace.com/idratherbeacullen/ Twilight Guy | A Guy Reads The Twilight Saga http://www.twilightguy.com/ (Thank you Kaleb for your support!) Kaleb Nation | Official Website http://www.kalebnation.com/ (Thank you Kaleb for your support!) Live|Love|Twilight\'s MySpace page http://www.myspace.com/livelovetwilight (Thank you Live|Love|Twilight for your support!) Team-Edward http://www.team-edward.net (Thank you Team Edward for you support!) The Pendragon Adventures Twilight Thread http://www.thependragonadventure.com/forums/index.phpshowtopic=118 (Thanks Pendragon Twilighters for your support!) Lion_Lamb Live Journal Page http://community.livejournal.com/lion_lamb (Thank you Lion_Lamb for you support!) Multiply-Twilight Saga Page http://twilightsaga.multiply.com (Thank you Twilight Saga Multiply-ers for your support!) Bebo-The Twilight Series Page http://www.bebo.com/twilight-lovers (Thank you Twilight Series Bebo-ers for your support!) Twilighters http://www.twilighters.org (Thank you Twilighters for your support!) Twilight Sedin http://www.twilightsedin.com (Thank you Twilight Sedin for your support!) Twilight Teez Message Boards http://www.twilightteez.com (Thank you Twilight Teez Messagers for your support!) THE SITES LISTED BELOW ARE NOT AFFILIATED WITH ME OR THIS PETITION. THEY ARE LISTED HERE FOR INFORMATIONAL PURPOSES AND AS SOURCES WHERE YOU CAN FIND INFORMATION RELATED TO STEPHENIE MEYER AND THE TWILIGHT SERIES. Stephenie Meyer\'s Website: http://www.stepheniemeyer.com/ The Twilight Lexicon http://www.twilightlexicon.com/ His Golden Eyes|A Twilight Fan Site http://www.hisgoldeneyes.com/ Twilight Fixation\'s MySpace Page: http://www.myspace.com/twilight_fanspace