Respect for the Sikh Turban at European Airports
1905
people have signed this petition.
Add your name now!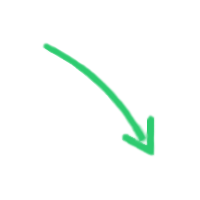 1905

people

have signed.

Add your voice!
Maxine K.
signed just now
Adam B.
signed just now
From 1st July 2010 new EU Regulation on screening of passengers at airports is being implemented at Heathrow Airport. The Regulation, which came into effect on 29 April 2010, requires hand searches and discourages the use of hand-held metal detectors if walk-through metal detectors suggest a passenger may be carrying a prohibited article. This presents a major difficulty for turban wearing Sikhs as the walk-through metal detectors will almost always go off because Sikhs will be wearing a Kara (iron bangle) and if they are practising Sikhs they will be wearing a small Kirpan with a blade of up to 6cm, which now appear to be specifically allowed under the new Regulation.

The Regulation is being interpreted as requiring hand searches of the Sikh turban, which is offensive and most insensitive towards Sikhs. It will become an issue of considerable concern within the worldwide Sikh community because it will impact on all turban wearing Sikhs traveling to and from European Union airports.

We urge the UK Government to take the lead across Europe to ensure paragraph 4.1.1.7 of the Regulation is used to exempt the Sikh turban from such insensitive screening.

Sponsor
Visit Sikh Federation (UK) for further information
Links
Download petition form


Supporting Gurdwara
s
GNG (Gravesend)
Gurdwara Sahib Dasmesh Darbar Surrey (Canada)
Guru Nanak Gurdwara (Bedford)
Chapeltown Gudwara Leeds
Gurdwara Baba Bhudha Ji (Nottingham)
Gurdwara Sahib (Leamington & Warwick)
Guru Nanak Gurdwara (Smethwick)
Guru Tegh Bahadhar Gurdwara (Leicester)
Singh Sabha Gurdwara (Peterborough)
Singh Sabha (East London)
Sri Guru Singh Sabha (Southall)
Sri Guru Tegh Bahadur Gurdwara (Nottingham)
Gurudwara Bazaar (Nairobi)
Nanaksar Gurdwara (Smethwick)
Gurdwara Baba Budha JI (Nottingham)
Gurdwara Guru Nanak Prakash (Coventry)
Singh Sabha Gurdwara (Bradford)
Central Gurdwara Singh Sabha (Glasgow)
Guru Nanak Sikh Temple(Glasgow)
Singh Sabha Gurdwara (Croydon)
Gurdwara Guru Hargobind Sahib Jee (Coventry)
Supporting Organisations
Sikh Federation (UK)
Sikh Secretariat
Akaal Seva
The Red Khanda
Niskaam Sewak Jatha
Sikh Federation UK (Coventry)
Young Sikhs (UK)
British Sikh Federation
Sikh TV
Sikh Democratic Group
Nishkaam Sewa Childern Group
Sri Guru Ram Dass Sewak Sabha
Akaal Publishers
Akand Kirtani Jatha
AKJ UK
Awaze Qaum International
British Police Sikh Association
Gurmat Parchar Sewa Dal
Guru Gobind Singh Gatka Dal (Jaipur)
Khalsa Aid
Kuwait Sikh Sangat
Sikh Community Unite (West Bromwich)
SEWA Network
Sikh Society (Netherlands)
Sikh Womens Alliance (UK)
SikhRoots
Westminister Sikh Society
UKIP
Shromani Akali Dal UK
Sikh Community Unite (West Bromwich)
Ramgarhia Sports Club (Slough)
Miri Piri Youth Forum
Glasgow Gurdwaras Council
Kent Kirtan Society (UK)
Ramgarhia Board Leicester
Herts Sikh Society
Niskaam Seva Jatha
Ramgarhia Sabha (Reading)
Ramgarhia Sikh Association (Birmingham)
Nanaksar Satsang Sabha