PETITION DE LA RESOLUTION DU M23 SENEGAL
333
people have signed this petition.
Add your name now!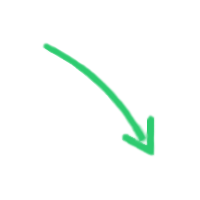 333

people

have signed.

Add your voice!
Maxine K.
signed just now
Adam B.
signed just now
Chers compatriotes Sénégalais et Sénégalaises du monde entier,
nous vous invitons à signer cette pétition pour le respect
de notre Constitution et d'en faire une large diffusion.
----------------
Sponsor
RÉSOLUTION DU M23 CONTRE LA CANDIDATURE INCONSTITUTIONNELLE DU PRÉSIDENT ABDOULAYE WADE Conscients également que les graves dysfonctionnements de la gouvernance politique et Institutionnelle sont les causes profondes de tensions et d'instabilité politiques, d'atteinte à la paix et la sécurité dans beaucoup de pays africains ; Considérant que le Sénégal est un pays de tradition démocratique et de paix reconnu par la Communauté africaine et internationale comme le dernier verrou stable de la sous région; Considérant qu'une décision du Conseil Constitutionnel en faveur du Président Wade pourrait constituer un facteur aggravant de conflit, de tension et de violence dont il est difficile de prévoir les conséquences ; Convaincus que la lutte contre la candidature inconstitutionnelle du Président AbdoulayeWade est un combat juste contre la régression démocratique et le règne de l'arbitraire et constitue un enjeu fondamental à l'émergence d'une citoyenneté africaine responsable ; Conscients que la manifestation du 23 juin 2011 contre la réforme constitutionnelle instituant l'élection simultanée d'un Président et d'un Vice - Président avec seulement 25% des suffrages exprimés et la création du M23 sont perçues par l'opinion nationale, africaine et internationale comme un acte de remontée démocratique et de remobilisation des ressources de la société ; Nous, membres et sympathisants du Mouvement des forces vives de la Nation (M23), citoyens sénégalais attachés aux principes, valeurs et idéaux de paix, de démocratie et de droits humains : Demandons solennellement au Président de la République du Sénégal, Me Abdoulaye Wade de renoncer à la présentation de sa candidature que lui-même et l'ensemble des constitutionnalistes sénégalais qui se sont exprimés sur la question s'accordent à reconnaître comme violant la constitution ; Appelons tous les citoyens sénégalais à agir par des voies légales, démocratiques et pacifiques pour empêcher le Président Abdoulaye Wade de prendre le risque dangereux d'une candidature inconstitutionnelle qui, non seulement jetterait le discrédit sur l'image internationale du Sénégal mais plongerait le pays dans la violence et le chaos et surtout, contribuerait puissamment à déstabiliser une sous-région déjà très vulnérable. Vive le Sénégal ------------ THE M23 RÉSOLUTION AGAINST PRESIDENT ABDOULAYEWADE'S UNCONSTITUTIONAL CANDIDACY Considering that Senegal is a country with a long-standing tradition of democracy and peace, recognized by the African and International community as one of the last pillars of stability in the sub-region ; Considering that a Constitutional Court ruling in President Wade's favour is going to be an aggravating factor of conflict, tension and violence that could bear unforeseeable consequences ; Convinced that the struggle against President Wade's unconstitutional candidacy is a just cause against democratic regression and the free exercise of arbitrary rule, and is a fundamental issue for the emergence of responsible African citizenship ; Aware that the demonstrations of 23 June 2011 against constitutional reform to institute the election of a President and Vice-President on the same ticket with a victory threshold of barely 25%, and the founding of the M23 movement were perceived by the domestic, African and international community as a boost for democracy and are mobilization of the vital forces in society ; We, members and supporters of the Movement of Vital Forces in the Nation (M23), Senegalese citizens attached to the principles, values and ideals of peace, democracy and human rights : Request solemnly that the President of the Republic of Senegal, His Excellency Abdoulaye Wade, relinquish his bid for another term of office, which he and the entire group of Senegalese constitutionalists who have spoken on the matter, recognize as an act in breach of the constitution ; Call on all Senegalese citizens to take action by legal, democratic and peaceful means to stop President Abdoulaye Wade from taking the grave risk of making an unconstitutional bid for another term of office, an act that will bring Senegal's image at international level into disrepute, plunge the country in violence and chaos, and contribute decisively to destabilize a sub-region that is already very vulnerable. LONG LIVE SENEGAL ------------------------ Historique: Au lendemain de l'historique soulèvement du 23 juin au Sénégal qui a contraint le président Abdoulaye Wade a retiré son fameux projet de loi constitutionnel instituant une élection simultanée du président et du vice-président de la république du Sénégal au suffrage universel direct, les partis d'opposition sénégalais et la société civile ont décidé de la création du mouvement du « 23 juin » afin de maintenir la pression sur Abdoulaye Wade. Pour les partis et organisations de la société civile, animateurs de ce mouvement, la lutte doit continuer et s'intensifier jusqu'à ce que Abdoulaye Wade renonce à se présenter aux élections présidentielles de février 2012, « nous demandons aux populations de poursuivre la mobilisation. Dans l'immédiat Abdoulaye Wade doit d'ores et déjà déclarer solennellement qu'il ne sera pas candidat aux élections présidentielles de 2012, il n'en a pas le droit au regard de la constitution. Moralement cette candidature est inacceptable et nous n'attendrons pas la présentation au niveau du conseil constitutionnel de sa candidature pour le rejeter, c'est maintenant que nous exigeons qu'il déclare qu'il ne sera pas candidat »
Links