Resolution: Freemasons Shall Not Countenance Sedition
178
people have signed this petition.
Add your name now!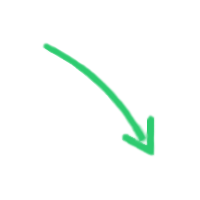 178

people

have signed.

Add your voice!
Maxine K.
signed just now
Adam B.
signed just now
The doctrine of Freemasonry is unambiguous as it pertains to the moral character expected of its members. Every Freemason assumes an obligation acknowledging this morality, promising to uphold it, and to govern the actions of their lives according to its precepts . Every Freemason has professed to his Brethren to be a peaceable citizen; to never subvert nor seek to subvert good order; to never participate in nor encourage conspiracies or plots against government; to strictly adhere to the rule of law and to maintain exemplary citizenship always —even in the face of adversity.
Those who subverted the leaders and lawmakers of the United States of America on January 6, 2021 have no claim to the morality of Freemasonry. These violent, insurrectionary, and traitorous acts of domestic terrorism were a deliberate attack on the Congress of the United States, The United States Capitol, The Constitution of the United States, and democracy itself. This disgusting display and these treasonous conspiratorial acts against the democratic process and the United States cannot, under any circumstances, be condoned by, defended by, or participated in by a Freemason without the venal abrogation of his Masonic obligations and of morality itself.
I sign this resolution to denounce sedition, violence, hate, and terrorism. I am an ally of unity, truth, and love—ideals belonging to all people of all ethnicities, faiths, and creeds. I believe insurrection and sedition universally demean every Freemason's political philosophy or viewpoint. Harmony is the strength and support of all institutions.
Especially ours.
*The views reflected herein are those of the signers of this resolution, and are not necessarily the views of any state or Grand Jurisdiction *