Improving Safety for Residents at 798-800 Richmond
122
people have signed this petition.
Add your name now!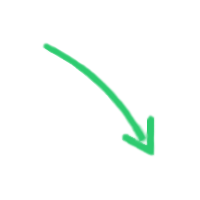 122

people

have signed.

Add your voice!
Maxine K.
signed just now
Adam B.
signed just now
January 10, 2018
To whom it may concern at Akelius Canada Ltd.,
In light of the recent attack of one of our fellow residents in the stairwell at 800 Richmond Street, we as tenants are concerned for our safety.
We are taking this opportunity to bring to your attention the dangerous conditions on the property that deserve your prompt attention. We as residents strongly believe that neglect of the building has created an unsafe environment, and we strongly ask for the following actions to be taken:
Proper security personnel to be installed permanently for 798 and 800 Richmond St. W
Security cameras in stairwells and other common areas such as the laundry room
Repair and upkeep for all gates and entrances
A permanent solution for elevator functionality
Replacing current stairwell doors changed with those that have half windows to provide more visibility in low traffic and secluded areas
Add a buzzer at other entrances to the buildings
Please see enclosed for petition signatures gathered, which serve to communicate the large demand for these changes.
To elaborate on why we are demanding these changes:
Many of our entrances are often not in working order, and left in disrepair for several weeks at a time. This is a security concern, as non-residents have been loitering on the property in both the courtyard as well as the stairwells. This provides an immediate threat to the security and safety of our building community, and we wish to have locks regularly maintained and immediately repaired when not in working order.
When a wait time is required for repair, we request that a notice be posted in common areas stating an estimated repair date, as well as a security guard on site to ensure the safety of residents. As per section 9.2 of the Residential Tenancies Act, situations requiring emergency repair include, but are not limited to, defective locks that would let anyone enter the premises without a key.
On account of the building elevators being so frequently out of order, we also request that notices be posted in the lobby indicating when an elevator is out of order, when the maintenance request placed as well as an anticipated repair date. This will allow tenants to make alternate arrangements for moving furniture, carrying groceries and other large items, as well as ensuring they have assistance when taking the stair should they require mobility and security assistance. We also request that a security guard be on site and available to escort any tenants who should require an escort when taking the stairs during times of elevator disrepair.
There are currently no security cameras in any of the building hallways or stairwells, thus decreasing the safety of the tenants when having to travel through low-traffic areas such as stairwells. In light of the recent attack on our fellow resident, we request that security cameras be installed at all stairwell entrances, providing partial views of both the stairwells and hallways. The lack of security in both hallways and staircases not only allows for victimization of residents, but also for property damage and mistreatment. We believe that installing security cameras in both the best interest of the residents, as well as the property itself.
The stairwells at both 798 and 800 Richmond Street West are currently isolated from the rest of the building. This creates an unsafe environment, and one that is conducive to loitering and potential criminal activity. We request that all existing solid doors be replaced with half glass steel doors, which will eliminate the ability for any unwanted activity to go unseen in the stairwells. This will also allow for any unwanted or illegal activity to be easily seen and reported, thus increasing the safety of all of our residents.
We kindly ask that you respond with a proposed action plan within the next 48 hours. We, the residents, believe the security at Richmond Place is insufficient. The inability to establish suspects and bring justice in relation to the recent attack on one of our community members demonstrates the absence of security and safety measures. Should we not receive a response within 48 hours, we will forward this letter to various media and municipal contacts. We thank you in advance for your time and understanding regarding this situation.
Regards,
The residents of 798/800 Richmond St. W
(See enclosed for signatures)