End Unfair Hiring/Firing practices in Residency!
19
people have signed this petition.
Add your name now!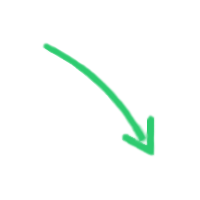 19

people

have signed.

Add your voice!
Maxine K.
signed just now
Adam B.
signed just now
A common scenerio of approximately 200 residents of varying levels per year: A first year resident has just embarked on his new career after graduating medical school. Sadly, he was just informed that he gets no credit for working the entire year. He was not informed of this until his 11th month and until then had excellent grades. Somehow the attending didn\'t seem to like him and a bad subjective evaluation is given to his program director. The program director gets scared (for reasons unknown to the resident that are untold) and decides that he wants to terminate this resident. The excellent remarks do not allow for this, but the PD is able to alter the files and add memos or extra markings in retrospect to make him win his case. The resident walks in to work one day and is asked to see the director. \"You are terminated and will get no credits\". The resident is puzzled, asks questions without any direct response as to why. The resident gets a lawyer and finds out that the memos were made up. He is not even kindly given the chance to repeat the year. The program has him go through a termination procedure via the ACGME, who accredited the program. The resident fought his battle thinking he can win, but the ACGME did not allow him to get past. He sues them all and finds all is still lost somehow. Even in cases that do win, the licensure boards give these residents problems to even get a license. Even if these residents were discriminated, the truth is never heard. For years he tries to get back in and no one will bother to hire him. Medicare\'s cap funding doesn\'t allow him to freely find something later. Four years later, he gives up, feels like his career was thrown in the garbage and given no chance despite gaining much clinical experience to prove himself. He finds other jobs as a research tech but unable to find anything else forced to do something that he does not particularly enjoy. Usualy he is a foreign grad, but it can also happen to American graduates as well. We urge all residents, attendings, program directors, hospital staff, those in congress, political figures, lawyers, tv and radio stations, and others who would like to see all of this change to please try to make sure that this problem is made aware of and to please sign our petition so that we can make congress aware of the damaging effects of residency cap funding and unfair hiring or firing practices. We ask that a constitution of resident rights be drawn up to show that all residents are protected from anything that damages our career, especially when we are only in our training years and supposed to be getting taught at this point rather than aimed at and fired. We hope that programs can have third parties assess situaitons, as the ACGME does not examine individual cases, and when they do it is during temination, which residents rarely win. We are doing this to hopefully avoid having to file a class action suit--the more peaceful, the better. At best, if nothing is done about these firing practices, the government can at least allocate funds for the total residents out of programs trying to find another program per year (roughly only 40k times around 200 residents = 800K--a small amount in the grand scheme of trillions in deficit). Since it happens each year, this jobless population grows each year and accumulates. Possibly these residents can have special programs or be transferred to better suited hospitals, so that they can continue on to become doctors rather than lose their hard earned career that they barely even got a chance to start! If you were in their shoes, how would you feel and not even be able to do anything about it This problem also shows that improvement is necessary. For those who want to view, post their residency situation, or post suggestions that could help the resident situation, please enter it into this site so that we all can get a generalized awareness of the prevalence of this problem. www.resident.forumarena.com
Sponsor
U.S. Residents in past residency programs, current residents, medical students, and anyone not in favor of these residency practices where a resident has no real resources to protect them.
Links
www.resident.forumarena.com This site is a place for residents anonymously post any unfair terminations or dismissals. [For further anonymity, you can use a junk email address for added anonymity when registering (e.g. from www.temporaryinbox.com) and enter the via from www.anonymouse.org)]. http://www.clickandpledge.com/ A good site for anyone to raise funds to help our cause. Please let us know what you can do to help!