Création du Réseau des Familles du Plateau - Creation of the Plateau Families Network
58
people have signed this petition.
Add your name now!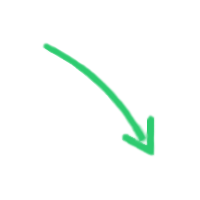 58

people

have signed.

Add your voice!
Maxine K.
signed just now
Adam B.
signed just now
Bonjour,
Je vous écris aujourd'hui parce que je suis toujours en processus de création de notre Réseau des Familles du Plateau. Cela fait plusieurs mois maintenant et les choses avancent doucement, mais sûrement.
Nous voulons créer un site internet où nos membres pourront y trouver des répertoires de nos ressources parentales locales, à savoir les centres communautaires, les écoles, garderies, centres de santé etc etc, tout ce qui nous aide à notre vie de parents de tous les jours dans notre quartier.
Nous voulons également être une voix pour les familles auprès des élus et des associations diverses qui prennent des choix nous concernant.
Le site internet aura aussi des forums où les familles pourront échanger sur divers sujets.
Nous avons fait notre demande d'aide auprès du CSSS et avons reçu beaucoup de réactions positives de leur part. Nous venons aussi de demander à faire partie de la Table autour des Familles qui regroupent pas mal des associations communautaires du Plateau, et l'Association des Familles du Centre Sud nous prête un support exceptionnel.
Pour que notre projet continue, nous avons besoin de montrer que les gens sont intéressés. C'est pour cela que nous faisons appel à vous en vous demandant de bien vouloir signer cette pétition qui n'est pas vraiment une pétition mais plus un moyen de rassembler vos signatures.
Voulez-vous la création de notre Réseau des Familles du Plateau? Seriez-vous prêt à devenir un membre du Réseau des Familles du Plateau?
http://www.ipetitions.com/petition/reseaufamillesplateau/
Merci de votre aide,
Les membres fondateurs du Réseau des Familles du Plateau
Séverine Baron
Caroline McKinnon
Stéphanie Baron
Martha Cadieux
PS: après avoir signé cette pétition, ce site étant essentiellement en Anglais, il vous sera demandé en Anglais si vous voulez participer financièrement, sachez que ce n'est pas pour nous mais pour le site de ipetition.com. Vous recevrez également un email en Anglais vous demandant de partager. Désolé de cet inconvénient, ceci était le seul moyen que nous connaissions pour rassembler les signatures dont nous avons besoin!
---
Hello,
I am writing to you today because I am still in the process of creating the Plateau Family Network (a community association). It has been several months now and things are moving forward slowly, but surely.
We want to create a website where our members will find a directory of local parenting resources, including community centres, schools, daycares, health services etc, everything that helps ours daily lives as parents in our neighbourhood.
We also want to be a voice for the families to our elected officials and various associations who make official decisions that concern us.
The website will also include forums where families will be able to exchange on various subjects.
We have put in an official request for support with the CSSS and have received a lot of positive reactions from them. We have also just asked for a spot at the Table autour des Familles which regroups community associations of the Plateau, and the Association des Familles du Centre Sud has lent us an exceptional support.
For this project to continue we need to show people's interest. To this end, we ask that you sign the petition which is not really a petition but more a way of adding your signature to support the project.
Do you want the creation of a family association on the Plateau? Would you become a member of our Plateau Family Network?
http://www.ipetitions.com/petition/reseaufamillesplateau/
Thanks for your help,
The founding members of the Plateau Family Network
Séverine Baron
Caroline McKinnon
Stéphanie Baron
Martha Cadieux
Links