Petition to the Norwegian Nobel Academy to rescind Obama's Peace Prize
506
signers.
Add your name now!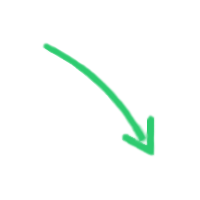 506

signers.

Almost there!

Add your voice!
Maxine K.
signed just now
Adam B.
signed just now
We, the undersigned, call upon the Norwegian Nobel Academy to rescind its award of the 2009 Nobel Prize for Peace to US President Barak Obama.

The Academy's decision was greeted with much incredulity at the time, as Mr. Obama had achieved precisely nothing for the cause of world peace since his election a few months earlier. Members of the Academy described the award as "an early vote of confidence intended to build global support for the policies of his young administration", although it was already clear in October 2009 - when the award was announced - that these policies included expanding the imperial war in Afghanistan and continuing the USA's all but unconditional support for Israel in its crimes against the Palestinian people. Since then, this vote of confidence has repeatedly been exposed as a blunder. Even in his acceptance speech (10 December 2009), Mr. Obama began with a falsehood - that the USA "did not seek" the Afghan war -, and continued with the cynical and sanctimonious contention that the USA's wars are justified by "the imperfections of man and the limits of reason", rather than by imperial rapacity. This - perhaps the worst Peace Prize acceptance speech ever penned - should already have led the Academy to question the appropriateness of its decision. However, Obama's actions in the intervening period have demonstrated that he is as thoroughgoing a warmonger as any of his predecessors in the White House. He has increased the USA's "defence" budget (i.e. the budget for armaments and warfare) to a level undreamed-of by his predecessors. He has increased the number of violations of Pakistani sovereignty by means of lethal unmanned drones that have killed many civilians and brought Pakistan close to civil war. He failed to condemn Israel's "Operation Cast Lead" massacre of undefended civilians in Gaza (December 2008-January 2009) or to endorse the Goldstone Report on possible war-crimes committed during that assault. In December 2009 he authorised air-strikes on Yemen that killed up to 120 civilians. He has announced the opening of 7 new US military bases in Colombia, thus increasing tensions in that volatile region of South America. Most recently (April 2010) he has authorised the extra-judicial killing of an American citizen, the Muslim cleric Anwar al-Awlaki.

To sum up: Barack Obama has repeatedly and flagrantly betrayed the confidence placed in him by the Norwegian Nobel Academy. If the Nobel Peace Prize is not to be definitively invalidated, then it should be withdrawn from President Obama and henceforth reserved for those who have genuinely served the cause of peace.
Sponsor
Campaign to Rescind Obama's Peace Prize
Links