Reschedule of Phoenix-S.K. Centennial Dinner to September, 2016
113
signers.
Add your name now!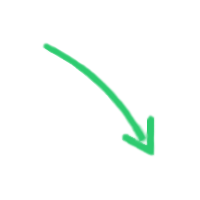 113

signers.

Almost there!

Add your voice!
Maxine K.
signed just now
Adam B.
signed just now
Dear Fellow Members of the Phoenix-S.K. -
This year marks our beloved Treefort's Centennial. As members who span generations, we are thankful for the time, work and contributions that PSK members have given to get us to this point – and in particular we are thankful for all those who have served as elected and non-elected leaders who have shown great care for the club's future.

This rare opportunity for a celebration of this magnitude deserves the time and attention to ensure a dinner and weekend that is truly a spectacular experience. Our goals as members for the Centennial Celebration should be to: a) have each of the club's more than 1,000 living members all converge on 72 Mount Auburn for this celebration; and b) leverage this opportunity to strengthen bonds across generations and set the club on the right path for the next 100 years.
Today, there are two things that stand in the way of realizing those goals. The first is that there has not been an effective effort to reach out to all living members about the Centennial Celebration. There should be no member who has not heard of this event from someone close to them. As of last week, we know that was not the case even for some of our closest supporters. The second is that it will be impossible to launch an effective awareness campaign in the fewer than three months that we have until the currently scheduled April date.
By signing this petition, you are strongly encouraging the club to move the Centennial dinner from April to September to ensure we can galvanize the membership around this momentous occasion.

The Phoenix SK club belongs to the members and the membership must now rally behind this critical event. Please show your support to move the Centennial Dinner to September by signing and adding your names to this petition at: http://www.ipetitions.com/petition/reschedulepskcentennialdinner . We ask that you sign by Monday Feb 1st and forward on.

When the Fire Burns,
Adrian M. Wall '03 - President
Andrew Saxe '84
Benjamin M. Sheridan '06 - Vice President
Bryan Kandel '04 – Vice President
Byron T. Lichtenstein '11 - President
Charlie Hernandez '11 - Vice President
B. Devereux Barker III '60 - President
Enoch O. Woodhouse III '07 - President
Eduardo Saverin '05
Frederick L. Bronstein '06 - Secretary
Judge George R. Sprague '60 - Librarian and Trustee
Hashem Montasser '97 - President
James Waters '01 - President
Mark Best '02 - Vice President
Matt Sack '12 - President
Martin Quinn '64
Nicholas P. Saunders '99 - President
Niles X. Lichtenstein '05 – President
Paul Torres '98 - President
Richard L. Bennet '00 - Sphinx
Richard B. Greiwe '06 - President
Roshan Hariharan '08 - President
Simon Cheng '00 - President
William Ball '10 - Vice President
William G. Demas '05 – Vice President
William Holmgren '04 – President
Zachary McAfee '02 - President