Alyssas Bill:Require Mandatory Jail Sentence, Registration as an offender, and No Probation for People Convicted of ANY Sexual Charges Against A Child
58
people have signed this petition.
Add your name now!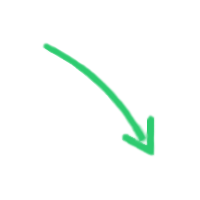 58

people

have signed.

Add your voice!
Maxine K.
signed just now
Adam B.
signed just now
In October 2018, my daughter Alyssa was sexually offended by her father, Brandon Ray Mitchell, of Moulton AL. He came home and showed her himself and his body parts wearing womens panties. He also tried to coerce her to smoke Meth from a pipe he offered her. He got upset that she had told things about him to an adult. After he had been out all night doing meth, he came out on the front porch and dropped his pants in front of her and her 1 and half year old sister yelling at them to suck his "penis". As they were getting into the car to leave after a domestic violence incident, he was in public exposing himself to our children.

He was reported and was successfully convicted out of Lincoln County TN for sexual indecent exposure of a minor under age 13.

Because he refused to take responsibility for his actions, our 11 year old daughter had to take the stand in court and testify to what she saw that day. She was clearly upset while her dad Brandon was in his chair making faces at her and cheering her on. She was terrified of him but in the end was extremely brave. As she walked past him leaving the courtroom, he tried to reach out to touch her and he subsequently was ignored by her as her anxiety was through the roof. No child should ever have to take the stand and testify to seeing their father shaking his penis at them. During court, he even grabbed himself and shook his penis at the judge.

He was sentenced to 1 year probation after serving 10 days in jail. He was also ordered supervised probation and to register as a sex offender along with other things that he was required to do.

He disappeared from probation and failed to register as well. He currently has a violation of probation warrant from Lincoln County TN. He is scheduled to appear for our final divorce hearing October 1st in Lincoln County TN. Upon his arrival, he will more than likely be arrested.

He messages our daughter and others that he is going to disappear with them. He is convicted of a sex crime against them. It was not an adult.

My family has started an online petition to remove probation as an option for anyone convicted of a sex crime against a child. We also will be sending it to the state house in TN for changing in sentencing guidelines.

When you offend a child, you should spend the entire time jailed and not on probation. Alyssa lives in fear daily of him due to him absconding from his probation and skipping out on doing the time for his crimes against her. She is a 12 year old girl now who deserves justice from her offender. Please sign our petition and share with others as well so that we can have probation removed as an option for people convicted against sex crimes against children.

His crime and details are posted on my facebook page because he denies all of this.

He is also charged with violation of SORNA laws in Moulton Alabama. We have posted that as well for the world to see that he is a sex offender towards children.