Requesting Mahagun Directors to meet buyers
276
signers.
Add your name now!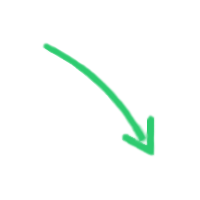 276

signers.

Almost there!

Add your voice!
Maxine K.
signed just now
Adam B.
signed just now
Mahagun is an ISO 9001:2008 Certified Company which relentlessly pursues the philosophy of "We deliver what we commit". "Mahagun Moderne" project brochures state delivery date of 2012 end. These assurances ensure premium for Mahagun and present Flat Buyers are paying the premium.
Keeping in line with aforesaid group's ideals, Mahagun Management repeatedly shows corporate responsibility towards Flat Buyers. Mr. Amit Jain, Director of Mahagun Group at the Griha Pravesh Function held on 22nd and 23rd August, 2014 announced untoward delay in Moderne Project even though it was neither impacted by farmers agitation nor by the NGT issue. Therefore the delay in giving possession is solely because Noida Authority offered additional FAR, Mahagun purchased/got/was allotted additional FAR, flats in the project increased, civil construction is continuing and finishing is taking more time etc. It is clear that increased project parameters are main contributors of delay. Flat Buyers are aware of these facts and yet are not protesting these developments so far.
Apparently no one is winning in this scenario. Flat Buyers are incurring heavy expenses on rents, pre emi's etc. Mahagun will pay agreed penalties but is over-compensated through sales of additional flats etc. Therefore in reality Flat Buyers are real sufferers especially because Mahagun has chosen not to release penalties before possession.
An affected and conscientious group of Flat Buyers are patiently and repeatedly pursuing/calling Mahagun executives, visiting Mahagun's good offices, sending mails, interacting with customer care and various officers of Mahagun etc solely to communicate and access the following information:-
a. Firm projected delivery dates for planning the final payment to Mahagun and to plan their shifting.
b. Penalties accrued in their accounts solely to plan their final payment.
c. Premature payment of Registration monies and the payment dates, if at all, to plan funding of these amounts.
d. Reasons of current slow-down in the project and chances of escalated delay etc etc.
e. Remind Mahagun of its promises of regular and transparent flow of accurate information to Flat Buyers to keep sanctity in this difficult situation.
Unfortunately, the aforesaid conscientious group of Flat Buyers have no direct channel of communication with management as the customer care officers either do not respond or openly mislead or provide diverse information leading to extensive confusion in minds of Flat Buyers.
Last straw in the brewing storm was on 11-Oct-14 when Flat Buyers visited Mahagun office for resolution of queries and were not allowed to meet the directors. Also on that day the marketing/customer care team falsely assured of arranging a meeting between the directors and the group of buyers on 13th Oct 2014 and later backed out.
We are aware that Mahagun top management does not stand by this kind of treatment to Flat Buyers as solely due to their efforts Mahagun Group in 2014 itself won "Reality Giant of North India" award, along with CARE Real Estate Star Ratings for Mirabella and Mezzaria Project etc.
By way of present petition we, the Flat Buyers of Mahagun Moderne urge Mr. Amit Jain and Mr. Dhiraj Jain, Directors at Mahagun Group to choose wilfully to address on aforesaid issues to the concerned group of Flat Buyers at 11 a.m. on 1st Nov 2014 for restoring peace, boosting confidence and bring more sanctity in their relations with Flat Buyers.
The confirmation and communication for fixing this meeting between Mahagun Management and Moderne Flat Buyers is being coordinated through mahagunmoderne.moderator@gmail.com.