Request to reconsider critical issues that impact our Village
256
signers.
Add your name now!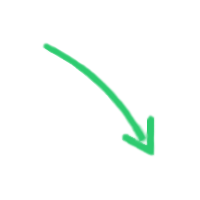 256

signers.

Almost there!

Add your voice!
Maxine K.
signed just now
Adam B.
signed just now
Dear Mayor Novick and Board of Trustees,
It has been brought to our attention that a group of Old Westbury residents have formed an organization entitled VOWCA, (Village of Old Westbury Civic Association). This group's acronym is misleading, suggesting that theirs is an officially sanctioned civic association representing all of the residents of our village. It is not. In fact, it does not represent the majority of the residents of our village who are interested in what is best for all of us and not for just a few.
This group has successfully lobbied and influenced the Board's decision not to further act upon a study that would benefit all residents. Though we have remained silent up until now, we applaud the Village's initial decision to undertake a review of existing zoning laws to potentially expand the type of housing available to residents in this Village. Clearly, a central tenet and mandate of our Board is to preserve and improve our property values. It is indisputable that Old Westbury has lagged behind other local towns in property values and that one of the major reasons is the staggering level of our property taxes. As such, we agreed with our Board's decision to retain the services of VHB, (Vanasse,Hangen,Brustlin,Inc) to consider various options to raise more taxes without impacting current residents. These zoning changes could provide new housing options not only to future residents but also to current village residents, as well. In fact, many of us welcomed the idea of having the opportunity to downsize and yet remain in this Village. Such future developments will provide increased tax dollars for the Village - funds direly needed to reduce our taxes and provide additional services for our beloved Village. We understand that without new sources for additional tax revenue, the burden will fall on all of us, not only increasing our personal taxes but also decreasing the value of our homes.
We strongly believe that your decision to terminate further exploration into these options is in direct reaction to the vocal and litigious actions of VOWCA. Mayor and Board of Trustees, you are our elected officials, we voted for you to be our fiduciaries and to do what is in the best interest of all village residents. We are deeply disappointed by your failure to stand up to this small group and do what is right for the residents that elected you. We are concerned for the future of our Village where our Board has simply acquiesced to the noisy demands of a select few.
We urge you to reconsider the recommendations made by the VHB study. It is in the best interest of all residents for the VHB study to be adopted by the Board. We hope that you will do what is right and ethical.