Request The foregoing of Mr.Perez's Appeal. and Objection to the appellee's response
58
people have signed this petition.
Add your name now!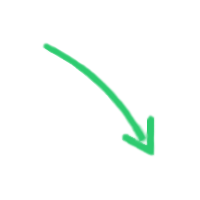 58

people

have signed.

Add your voice!
Maxine K.
signed just now
Adam B.
signed just now
We The Common Shareholder's of Terrestar Corporation
Hereby, Request the foregoing of this appeal, and Humbly
request that the court, find a just cause for grounds to
dismiss the response from appellee's dated March 8th
2013 at 6pm, because it is false information and "NOT" in
the guidelines of a accurate response that was requested by
your honor, prior to date.
We as Common owner's of the Current Equity of Terrestar
Corporation, request the foregoing of the appeal , and
request that all decision's be made by the court and your
honor, in a fair and just and equitable manner.
We have shown evaluation's that are billion's of times
greater than that of the Appellee's that is grounds for the
appointment of an examiner, to find the "TRUTH".
By signing this Appeal we here by request, the forgoing of
Mr. Perez's Appeal, and Request The Appointment of an
Equity Committee and an Independent examiner.
And we object to the response of the Appellee's Brief
Constructed Response, And request "A Day in court with
Mr. Perez to Provide a fair trial"..
( In Re: U.S. District Court
Southern District of New York (Foley Square)
CIVIL DOCKET FOR CASE #: 1:12-cv-00857-RA)
And further more we Request the Approval to join Mr. Perez
as a "THIRD PARTY" in this very serious matter, as Abused
 "Victim's " As a result of the Mismanagement of Terrestar
 Corporation.
Thank you Your Honorable , Judge Ronnie Abrams
Section 208.21 Objection to applications for special preference.
(a) Within 20 days of the filing of the notice of trial, if the notice of motion for a special preference is filed therewith, or within 10 days of the service of a notice of motion to obtain a preference, if served and filed subsequent to service and filing of the notice of trial, any other party may serve upon all other parties and file with the clerk affidavits and other relevant papers, with proof of service, in opposition to granting the preference. In the event such opposing papers are filed, the party applying for the preference may, within five days thereafter, serve and file in like manner papers in rebuttal.
(b) In any action which has been accorded a preference in trial upon a motion filed with the clerk, the court shall not be precluded, on its own motion at any time thereafter, from restoring the action to its regular calendar position on the ground that the action is not entitled to a preference under these rules.
(c) Notwithstanding the failure of any party to oppose the application, no preference shall be granted by default unless the court finds that the action is entitled to a preference.
Historical Note
Sec. filed Jan. 9, 1986 eff. Jan. 6, 1986.
Links