We request Reginald B. Coleman be provided with a new trial and that his re-trial expedited.
34
people have signed this petition.
Add your name now!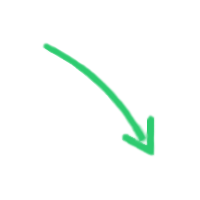 34

people

have signed.

Add your voice!
Maxine K.
signed just now
Adam B.
signed just now
 BASED ON REVIEWING PARTS OF THIS CASE, IT APPEARS THAT REGINALD B. COLEMAN WAS ERRONEOUSLY AND IMPROPERLY CONVICTED
WE HEREBY REQUEST THAT Reginald B. Coleman be provided with a NEW TRIAL AND THAT HIS RE-TRIAL BE EXPEDITED.
1. Investigative statements were based on ERRONEOUS ASSUMPTIONS by the Investigators.
2.Coleman was was solely accused, targeted, and pursued by the the detective in this case.
3.Coleman was convicted solely on the testimonies of two jail house informants where
Coleman was already serving time on unrelated charges
4.The Two Jail house informants has since recanted their statements, also stating they were bribed with cash by investigator
to give statements against Coleman.
5.There was absolutely no evidence that led the Investigators to believe Coleman murdered anyone
and in our society this extreme profiling is not representative of a Quality Judicial system we as American citizens expect.
6.Fighting crime is and must be a high priority. But it must be done without damaging other important values.
7. Most public employees are honest, hardworking people. However,A public servant is guilty when he/she intends to obtain a CONVICTION THROUGH BRIBERY.
Coleman looked to 87-year-old Annie Mae Stockton as a grandmother In turn, the woman treated Coleman, as a grandson.
They kept in touch when he moved away and he visited her when he returned to Florida.
Coleman, knowing he faced prison for his probation violations went to see Stockton, to tell her he would be gone a while and would not be able to see her but he would be thinking about her.
It is this visit two years later that the Detective based her unsubstantiated theory, that Coleman murdered Stockton for one last crack binge.
Sponsor
Reggie's Team
Links