Request Sheriff removal from office due to alleged illegal firing employee
23
people have signed this petition.
Add your name now!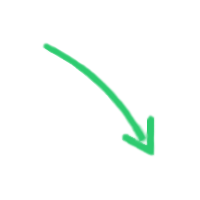 23

people

have signed.

Add your voice!
Maxine K.
signed just now
Adam B.
signed just now
OCTOBER 06, 2017 9:11 AM
A bailiff who has worked for the Muscogee County Sheriff's Office for about 31 years says she was fired Oct. 3 because of comments her husband posted on Facebook about Sheriff Donna Tompkins.
Margaret Richardson's husband, Stephan, posted the comments on the Columbus Ga. Concerned Citizens Facebook page on Sunday in response to a Ledger-Enquirer article about dilapidated conditions at the jail kitchen.
The article was published after a Columbus Council meeting during which City Manager Isaiah Hugley requested, and councilors approved, funding for a mobile kitchen to be brought in from California while the floor is being repaired.
ADVERTISING
"If you pay attention to this article at first ... it should have been solely owned by the Sheriff not by anyone else," Stephan Richardson posted among other comments criticizing the Sheriff. "Where is she? She should be explaining this whole issue. Not Hugely (sic) or anybody else. This is her house. Don't you think its strange she isn't owning this? (Former Sheriff John Darr) would have fixed this if he was allowed to do so. ..."
Two days later, Margaret Richardson said she received a call from her supervisor, Lt. Brad Hicks.
"I was notified on Oct. 3 at about 2:33 p.m. per telephone that my services were no longer needed at the Sheriff's Office per Sheriff Donna Tompkins," she told the Ledger-Enquirer Thursday in an interview. "This was relayed to me over the phone, and it was something about social media postings. Well, I had not posted anything, nor would I."
Richardson said Hicks told her to call Maj. Mike Massey to discuss the situation. She did so, and met with Massey the next day.
Richardson said Massey told her Tompkins was tired of the social media postings and wanted her gone.
"I'm still in shock and disbelief," she said Thursday. "... I've been a faithful, dedicated employee and this is what I get for something as silly as a Facebook posting?"
Richardson said she served 29 years as a deputy sheriff at the Muscogee County Sheriff's Office. She retired in 2015, and began working as a civilian bailiff in October of that year. She ran the x-ray at the Government Center security checkpoint three days a week, and at Recorder's Court one day a week.
She worked 40 hours a week, but was still considered a part-time employee, she said.
In response to questions posed by the Ledger-Enquirer, Tompkins said Richardson is a part-time bailiff who works on an as-needed basis, with no set schedule.
"She is not scheduled to work at this time," she said. "I have 40 bailiffs and 40 reserve deputies that work as needed."
When asked if it was true that Richardson had been fired, she wrote: "As she is still considered an employee, this is a personnel matter and I cannot comment further."
Richardson said she recalls a social media policy when she was a deputy, but it said nothing about spouses' conduct on social media.
"It was my husband who made the posting, and what he posted was telling Sheriff Tompkins that it was her duty to step up and be responsible for what takes place at the jail, instead of the city manager talking about it on her behalf," she said. "... And to me, he was just stating the truth. ... And if that is a firing offense for your spouse, what your husband did? To me, it's an unlawful termination what they did to me. I've been contacted by so many people that said, 'You need to seek legal counsel and sue.' So, I'm contemplating it."