Request More Funding of Child Care Centers on Staten Island
10
people have signed this petition.
Add your name now!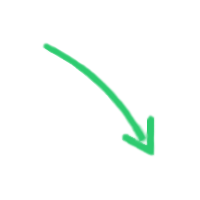 10

people

have signed.

Add your voice!
Maxine K.
signed just now
Adam B.
signed just now
To: City Council Deborah Rose, Mayor of the City of New York Bill DeBlasio, Administration for Children Services.
URGENT AND DESPERATE Request for an award of an EarlyLearn Contract to the JCCA's child care providers on Staten Island
Dear Ms. Rose, Mr. DeBlasio, and Ms. Farina,
By signing this instrument, I agree and represent that I have read, understand and agree with all the foregoing statements:
We have recently learned that the Administration for Children Services ("ACS") has granted an EarlyLearn contract to the Jewish Child Care Association (JCCA) in Queens and denied the same for its Staten Island daycare centers. The denial is discriminatory, unfair and extremely prejudicial for the quality of child care and early education of our children, who were destined to be born in poor families.
In May 2012, the ACS began funding and providing affordable child care and early education to the neediest children in NYC in order to give equal opportunity to all children regardless of their families' financial situation. In this regard, the ACS acknowledged that early childhood program play a critical role in supporting a child's development, learning, and preparation for both school and life success. The ACS acknowledges on its website that 90% of a child's brain development occurs before he or she enters kindergarten.
Since 2012, EarlyLearn contracts were granted to the following number of child care centers: 43 in Queens, 141 in Brooklyn, 97 in Bronx and only 5 (FIVE) on Staten Island. Yes - five. This number is disproportionately and unjustifiably low.
According to the NYC department of City Planning, in 2014 Staten Island had 473, 279. 00 residents - just five time less than Brooklyn's or Queens's population, which was 2,621,723 and 2,321,580 respectively. Yet, the number of EarlyLearn contracts the ACS has granted on Staten Island is 28 (TWENTY EIGHT) times less than in Brooklyn and 8.6 times less than in Queens. In addition, Staten Island has the lowest poverty rates in NYC (21,4%) according to the most recent report issued by the NYC Center for Economic Opportunity. If anything, the ACS's has to increase its support of our children, which it has been continuously failing to do. Shockingly, last month it denied EarlyLearn contracts to the JCCS's providers on Staten Island (letter is attached) but granted same in Queens.
JCCA has been successfully operating child care facilities on Staten Island, Brooklyn and Queens for almost 25 years. Aside from exceptional educational results, it helped our children preserve cultural values and traditions. Exceptionally high amount of children who attended the JCCA's daycare centers on the Island scored high and passed Gifted and Talented test, which secured them spots in the city's best schools. In 2013 former Mayor Bloomberg recognized the importance of funding of the JCCA's centers in all three boroughs in order to give poor children better opportunities in life. The fund established by the ex-mayor no longer receives financial assistances from the City and the ACS unjustifiably refused to give our children an opportunity to attend the JCCA's centers on Staten Island though the EarlyLearn funding.
Moreover, all slots available in the five centers funded by the ACS on Staten Island have long been taken and we are left with no choice but to quit our jobs and deny our children an opportunity to attend any learning and developmental daycare center.
If there is any justification for such an unfair action by the ACS its benefit(s), if any, is/are unproportionally outweighed by harm that our children will suffer staying at home during the critical period of their development. On a long run it will reflect on the overall success of the Staten Island's future generation.
We do not want our children to live on the "forgotten island" any longer. We feel mistreated and discriminated by the ACS and the Mayor's Administration. The only option left for us to secure our children's success in life is to relocate away from the place that no one cares about.
Therefore, we urge the City Council, Mayor and the ACS to reconsider its extremely unfair decision to deny our children an opportunity to attend the JCCA's daycare centers on Staten Island. In addition, we pledge ACS to increase the funding of the child care facilities on Staten Island as part of the ongoing revitalization plan of the Island.
Sincerely yours,
The Undersigned